Angelina Jolie "overshadowed" St. John fashion brand
LOS ANGELES (Reuters) - Actress Angelina Jolie, the former face of U.S. luxury knitwear maker St. John, "overshadowed the brand", the label's chief told an industry publication on Friday 8 January as the company unveiled its new look.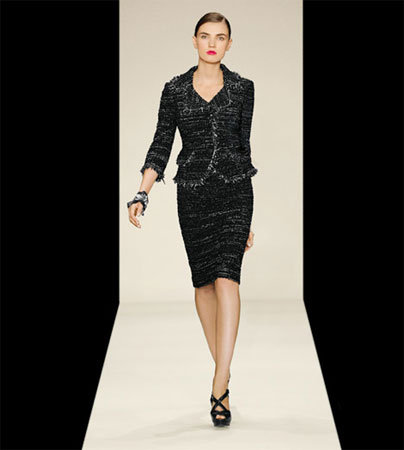 Photo: www.sjk.com
St.John this week launched a new spring 2010 print advertising campaign starring British model Karen Elson, 30, a redhead who is married to
White
Stripes singer Jack White.
Absent from the promotion, was Hollywood superstar Jolie, 34, who was hired by St. John as its public face in 2005.
Jolie's departure had been announced in June 2008.
St. John chief executive Glenn McMahon told Women's Wear Daily she "overshadowed the brand. We wanted to make a clean break from actresses and steer away from blondes and cleanse the palette."
Separately, McMahon said in a statement that "we needed to show a modern point of view of St. John. We are evolving the brand."
During the years that Jolie promoted the company's fashions, she became one of the most recognizable and sought-after celebrities in the world through her romance with actor
Brad Pitt
, their six children, and her charity work in Africa and other countries.
(Reporting by Jill Serjeant; editing by Bob Tourtellotte)
© Thomson Reuters 2023 All rights reserved.