AnnTaylor loss worse than expected; shares plunge
By Martinne Geller and Jessica Wohl
NEW YORK/CHICAGO (Reuters) - AnnTaylor Stores Corp (ANN.N) posted a loss almost twice as big as Wall Street expected on Friday, hurt by aggressive markdowns, and plans to would close 46 more stores as professional women buy less of its work-friendly clothing in the recession.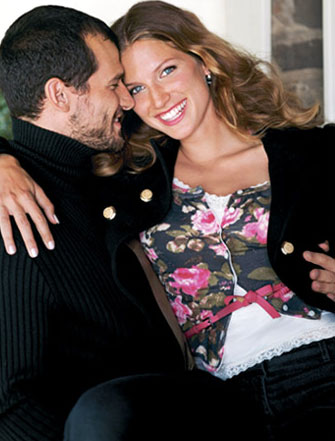 Ann Taylor Loft collection
The company, whose shares plunged nearly 26 percent in morning trade, said on Thursday it had drawn down $125 million of its $250 million revolving credit facility.
UBS analyst Roxanne Meyer said AnnTaylor had some of the deepest promotions in shopping malls during the latest holiday season, which proved to be the retail industry's toughest in nearly four decades. Meyer cited discounts of up to 70 percent off by early December and new spring merchandise marked down as much as 60 percent weeks after hitting racks in January.
Meyer expects no significant improvement in the company's merchandise assortments until the fall, and therefore views the first half of 2009 as "all about defense" for AnnTaylor.
The operator of the Ann Taylor and Ann Taylor LOFT chains, which has been restructuring for more than a year, called the most recent quarter its "earnings trough."
For the fourth quarter ended January 31, it posted a loss of $58.1 million, or $1.03 per share, before impairments and restructuring charges, compared with a year-earlier profit of $11.5 million, or 19 cents per share. Analysts had expected a loss of 55 cents per share, according to Reuters Estimates.
Including items, the loss widened to $376 million, or $6.66 per share, from $6.7 million, or 11 cents per share.
Sales fell to $483.4 million from $600.8 million, while sales at stores open at least a year plunged 24.5 percent.
Same-store sales fell 29.4 percent at the Ann Taylor chain and 21.9 percent at the lower-priced LOFT chain.
While the company did not give a specific earnings outlook, it expects sales to be under significant pressure this year, with some improvement in the second half.
SUIT SALES HURT BY UNEMPLOYMENT
The Ann Taylor chain was particularly hard hit, since the professional working women who buy its corporate attire felt the impact of the financial crisis and rising unemployment, said Chief Executive Kay Krill in a statement.
However, on a conference call, she said sales of suits were "perking up a little bit" and attributed it to people going on more job interviews.
Krill said the company had drawn down half of the $250 million facility "as a cushion" in case it needs more working capital for the spring season. She said the company expects to end 2009 with a cash position that is approximately even with the $112 million it had at the end of 2008.
The draw-down is due to uncertainty over the economy and financial markets and has "nothing to do with the health of our business or our expectation with respect to the cash that we expect to generate this year," said Chief Financial Officer Michael Nicholson.
To combat the recession, AnnTaylor plans to close a total of 163 stores, up from an earlier forecast of 117. It plans to open 14 stores this year, and is targeting 2009 capital spending of about $35 million, which would be down from $100 million in 2008.
AnnTaylor is also cutting costs to improve its merchandise assortments and keeping inventories lean to avoid taking deep, profit-sapping discounts. The company expects these steps to lead to a significant improvement in its gross margin in the current quarter.
The company ended the fourth quarter with total inventory down 32 percent and said it will continue to take a very conservative approach in 2009.
Shares of AnnTaylor fell $1.54 to $4.00.
(Reporting by Jessica Wohl in Chicago and Martinne Geller in New York, editing by Dave Zimmerman and Lisa Von Ahn)
© Thomson Reuters 2023 All rights reserved.