Armani unsuccessfully explored Hermes deal-report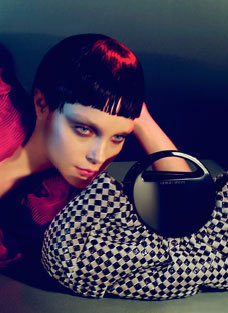 Giorgio Armani fall-winter 2008/2009
MILAN, Dec 12 (Reuters) - Giorgio Armani explored a merger with French luxury group Hermes but without success, the Italian designer told Bloomberg, adding he planned to keep control of his fashion empire as long as he stays healthy.
Armani, who is in his 70s and one of Milan's long-established names, was quoted in an interview with the news agency as saying a merger with Hermes would have united the companies' strengths in clothes and accessories.
"(A deal) could have been something fantastic," Armani said in the interview published on Friday. "Hermes has such class, such prestige."
Hermes has a market capitalisation of about 11.4 billion euros ($15.12 billion). Armani is not listed but had turnover of 1.6 billion euros for 2007 -- roughly on a par with Hermes.
Bloomberg quoted him saying that there were too many Hermes family shareholders to achieve an agreement.
A spokeswoman for Giorgio Armani was not immediately available for comment.
Hermes, known for its upmarket leather handbags and themed scarves, declined immediate comment. Speculation that Hermes could be acquired has supported the stock, but Chief Executive Patrick Thomas said last month the company's controlling family shareholding structure remained "very stable."
Armani has kept investors on their toes as to the future of his company, at times hinting at a bourse listing, at times signalling that he could sell his group.
In March, a Giorgio Armani spokesman denied a report in Italian newspaper Milano Finanza that the designer group was in talks with L'Oreal about the French cosmetics group possibly taking a stake in it.
"I want to enjoy the future at the head of the company I have worked so hard to build," Armani said in the interview.
"If I'm no longer the one that takes a bow at the end of the fashion show, then we'll find another solution, though it's hard to imagine what that might be. I keep trying to find people who can do things for me. In the end I am always the one who does them."
(Reporting by Marie-Louise Gumuchian; Additional reporting by Juliette Rouillon in Paris; Editing by Erica Billingham)
© Thomson Reuters 2023 All rights reserved.