Artemis issues 300 million euro convertible bond
PARIS, Oct 14 (Reuters) - Artemis, the holding company owned by French billionaire Francois Pinault, said on Wednesday 14 October it had launched a 300 million euro ($447 million) bond convertible into existing shares in public works group Vinci (SGEF.PA).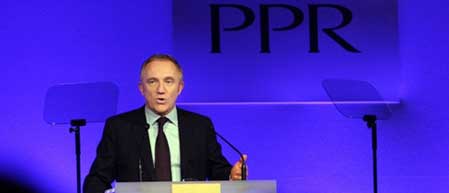 Francois-Henri Pinault - Photo : AFP/Patrick Kovarik
The company, which holds over 40 percent of French luxury and retail group PPR (PRTP.PA), said in a statement that the issue involved around 29 percent of the Vinci shares currently held by the group.
The move was part of a plan to optimise its financial structure, it added.
The operation does not change the level of debt of the holding company. ($1=.6710 Euro) (Reporting by Matthias Blamont; Writing by Helen Massy-Beresford; editing by Simon Jessop)
© Thomson Reuters 2023 All rights reserved.