ASOS sees year profit at top end of hopes
April 13 - British online fashion firm ASOS brought some cheer to a gloomy retail sector, saying year profit was likely to be towards the top end of expectations after a jump in fourth quarter sales.

The fast-growing firm said on Wednesday retail sales increased 70 percent to 93.4 million pounds ($151.9 million) in the three months to March 31, its fiscal fourth quarter.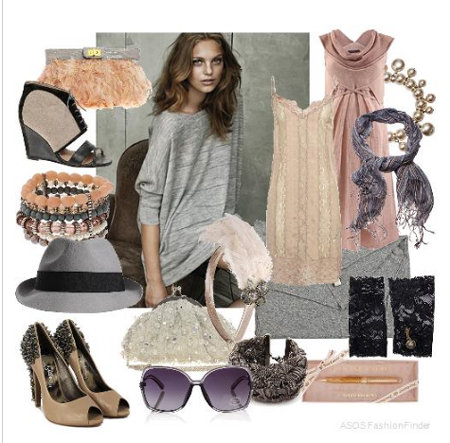 Asos also puts outfits together to suggest shoppers various styles
That compares with a rise of 59 percent in its third quarter.
UK sales increased 24 percent to 44.9 million pounds, while international sales soared 161 percent to 48.4 million pounds, helped by the introduction of United States, French and German websites in October 2010.
The firm reported a small increase in the full-year retail gross margin, in line with guidance.
ASOS targets internet-savvy 16 to 34-year-old women looking to emulate the designer looks of celebrities like Kate Moss, Sienna Miller and Alexa Chung, but at a fraction of the price, and enjoyed soaring sales throughout the recent recession.
While many retailers have struggled against tough macro headwinds, ASOS has prospered, benefiting from a young core customer base and the migration of spending from the high street to the Internet.
"We have approached the new financial year with confidence and are excited about the prospects for both our UK and international businesses," said Chief Executive Nick Robertson.
Shares in ASOS have more than trebled over the last year, fuelled by buoyant trading and speculation the firm could attract a bid from companies as diverse as Danish shareholder and supplier Bestseller, U.S. internet giant Amazon and British retailers Marks & Spencer and Tesco.
The stock closed at 1,707 pence on Tuesday, valuing the business at about 1.3 billion pounds ($2.11 billion).

(Reporting by James Davey, editing by Rhys Jones)
© Thomson Reuters 2023 All rights reserved.