Avirex relaunches in Europe
The sportswear brand that gave birth to the leather Top Gun jacket in Europe ran out of presence in this market in recent years. So with its licensee Italian Cionti group, which also controls the licenses for the brands Postcard and Belfe, it is aiming to clamber back some limelight.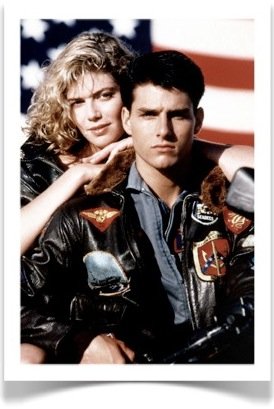 Tom Cruise wears the Avirex jacket in the Top Gun film
In fact, this objective was mustered five years ago when Cionti opened two self-owned shops in Milan and Mantua, just to test the collection (reflecting a rejuvenated European fashion) in single-brand stores. Clearly, the licensee has been satisfied with the first openings since it has decided to catalyst the development. An outlet will open in Brescia soon, still in Italy. Cionti's goal is to open fifty units in the Peninsula over the next 5 years. Locations targeted include Verona, Padua, Turin, Bari and Ancona.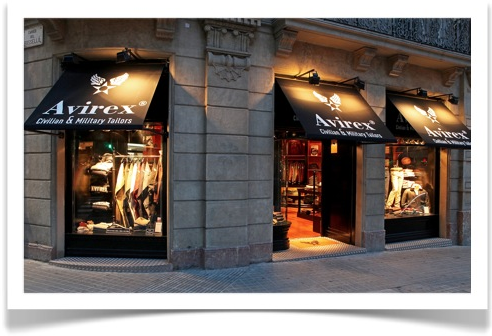 Avirex on La Rambla Catalunya
The second target country is Spain. Two shops have just been opened simultaneously in Barcelona on La Rambla Catalunya and Pau Casals. They cover small surface areas: 45 sq metres and 50 sq metres. Madrid, with two openings, is already in the process too. Its goal there is for forty stores and Portugal is aiming for a dozen in 2011. Openings are also planned for France and Germany. In France, Avirex was released on Monday in multi-brand shops and could be opening some self-owned shops in Paris and Toulouse very soon. In Germany, the brand is expected to begin this policy of opening single-brand stores, by hitting Munich and Hamburg first. Even if Great Britain is not a priority, London, according to the Italian licensee, should see an Avirex store setting up in time for the 2012 Olympics.
Original by Jean-Paul Leroy. Translated by Rosie Hart
Copyright © 2022 FashionNetwork.com All rights reserved.