Barneys hires Carine Roitfeld for its next campaign
After leaving her former position of editor-in-chief of French Vogue, Carine Roitfeld's projects for the future were uncertain, but for now one can find her at New York's Barneys where, for a limited amount of time, she will be working with the luxury department store on its next campaign.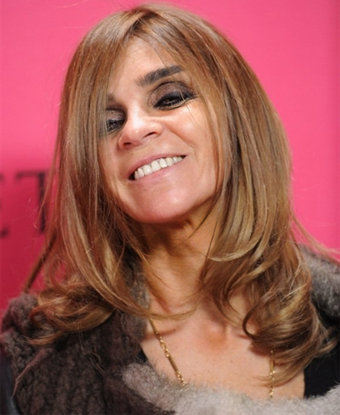 Carine Roitfeld - Photo : AFP
Roitfeld is going to be part of a trio in charge of creating Barneys' Fall/Winter 2011-12 campaign for their women's collection. The remaining members of the team are photographer Mario Sorrenti and the creative director of Barney in New York. She is going to be the stylist, editor, as well as the "muse" for the store, featuring in a short film to go along with the rest of the campaign. An event in Roitfeld's name will also take place at the launch at Barney's Madison Avenue flagship store, featuring various photos of her on the windows as a celebration of her style.
But this is certainly not her first collaboration, as Carine Roitfeld worked in partnership with numerous other brands long before she left Vogue.
Copyright © 2023 FashionNetwork.com All rights reserved.