Beaumanoir take over Morgan
Tuesday March 24, the Commericial Tribunal of Nanterre has chosen the off-the-peg clothing group Beaumanoir from Brittany to takeover Morgan. Morgan had been in receivership since December.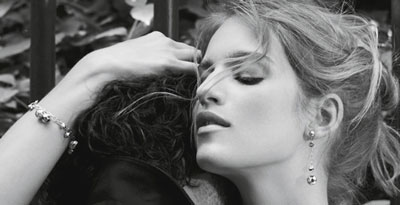 Morgan
"We are going to return the natural shine. We would like to give Morgan back its place of choice in the fashion world, Morgan is an emblematic brand, globally recognized," explained Henri-Pierr Dewulf, the director general of Beaumanoir in a press release published March 24 after the Tribunal announced its decision.
The cost of the transaction hasn't yet been revealed but "the independence and identity of each company will be respected," stressed the Beaumanoir group. Thus Morgan, whose takings of €140 million in 2008 had seen a decrease of 9% from the year before, should retain its points of sale (five hundred stores under the Morgan throughout the world) and the one thousand employees (six hundred of which are in France) their jobs.
With Morgan, Beaumanoir has acquired a fifth name to add to its group, joining Cache-Cache, Patrice Bréal, Scottage and Bonobo – in total more than 1,200 shops across the globe. Additionally, the Beaumanoir group announced a turnover of €640 million in 2008.

By Jonathan Fulwell (Source: Sarah Ahssen)
Copyright © 2023 FashionNetwork.com All rights reserved.