Betsey Johnson chain starts liquidation sale
U.S. fashion designing house Betsey Johnson LLC, which filed for Chapter 11 bankruptcy protection last month, has commenced a going-out-of-business sale at its stores and outlets.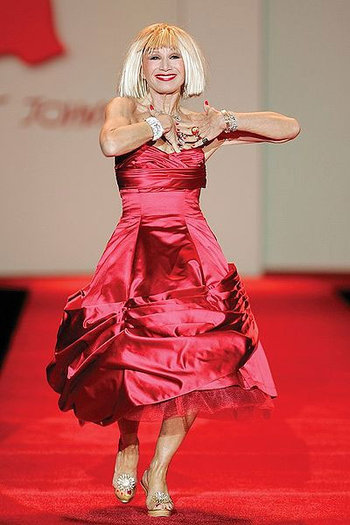 Betsey Johnson / Photo: The Heart Truth
Gordon Brothers Group and Hilco Merchant Resources are jointly running the sale on Betsey Johnson's behalf, the company said in a statement.
All store fixtures such as apparel racks, shelving and lighting are also available for sale, said the company, whose licenses are owned by Steven Madden.
The fashion house had listed total assets of $21.3 million and total liabilities of $15.4 million at the end of 2011, according to the company's balance sheet that was filed with a U.S. bankruptcy court in New York, last month.
Betsey Johnson retail stores worldwide, which also sells products to department store operators like Nordstrom Inc and Macy's Inc, said the sale is taking place at its U.S., Canada and UK locations. The company will honour gift cards until June 1.
The case is: Betsey Johnson LLC, Case No.12-11732, U.S. Bankruptcy Court, Southern District of New York.
© Thomson Reuters 2023 All rights reserved.