Boss Green plans ladieswear range
Five years after its launch, Boss Green will be rolling out its sportswear lines in a ladies' range from autumn-winter 2010/2011. This move represents a slight gamble for the brand, and a challenge for stylist José Janga.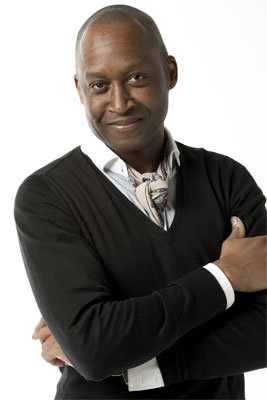 José Janga, artistic director of Boss Green
"Boss Green for women has been thought of as a mirror for the men's collection, with its BCBG style and contrasts," José Janga explained to FashionMag.com. "We have paid a great deal of attention to the specific needs of women: cuts, colours and details make the whole package of this product appealing."
With 110 models, the collection that will be revealed in January will include polo shirts, dresses, sweatshirts, tops and trousers. The outfits take inspiration from city-life and gold and aim to be "relaxed and comfortable". "We have found an archived photo of Che Guevara on the golf course," said Janga. "That inspired an exuberant collection... mixing our taste for chic golfwear with guerrilla detals." In addition to chevrons, armbands and multiple pockets, this collection also encompasses hound's-tooth cloth and other influences from the 70's.
Boss Green will not be releasing this range until July 2010, however. Europe, North America and Asia are being targeted, via affiliates, online shopping sites and department stores. "For this new stage, we're counting on responding to the strong market demand for high-quality women's sportswear that has been seen for the brands and ranges from
Hugo Boss
," explained José Janga. "The ladies' lines from Boss Green will complement the classic elegance of
Boss Black
, the leisurely spirit of Boss Orange and the avant-gardisme of Hugo."
By Jonathan Fulwell (Source: Matthieu Guinebault)
Copyright © 2023 FashionNetwork.com All rights reserved.