* Q4 loss of 28 cents/shr before items
* Net sales fall 9 pct
* Expects loss for Q1 * Says will not give quarterly or annual EPS view
March 4 (Reuters) - Footwear retailer Brown Shoe Co Inc (BWS.N) posted a quarterly loss hurt by expenses and a weak retail environment, and said it expects a loss for the first quarter as well, given the challenging economic conditions.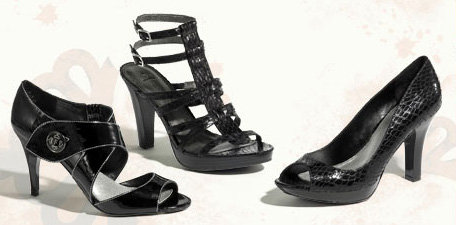 Brown Shoes - Famous Footwear
For the fourth quarter, the company posted a net loss of $153.0 million, or $3.68 share, compared with a profit of $14.0 million, or 33 cents a share in the same quarter last year.
Excluding charges, it lost 28 cents a share.
Revenue fell to $521.0 million from $571.4 million.
Selling and administrative expenses rose to $213.7 million, from $200.9 million a year ago.
The seller of shoe brands such as Naturalizer, LifeStride and Via Spiga also forecast 2009 net sales in the range of $2.2 billion to $2.3 billion. Analysts were expecting $2.23 billion, according to Reuters Estimates.
Brown Shoe said it plans to open 55 Famous Footwear stores in 2009, while shutting 35.
The company, which cut capital expenditures by $35 million in the quarter, also identified $28 to $31 million in expense reductions, which it expects to implement in 2009.
Shares of the St. Louis-based company had closed at $3.17, Tuesday on the New York Stock Exchange. (Reporting by Nivedita Bhattacharjee in Bangalore; Editing by Amitha Rajan)
© Thomson Reuters 2023 All rights reserved.