Calvin Klein case regarding the signature "CK" dismissed from court
Calvin Klein has for the past few months been contesting the use of its initials by the Spanish company Zafra Marroquineros. The European Court of Justice has now dismissed the case brought by the American brand.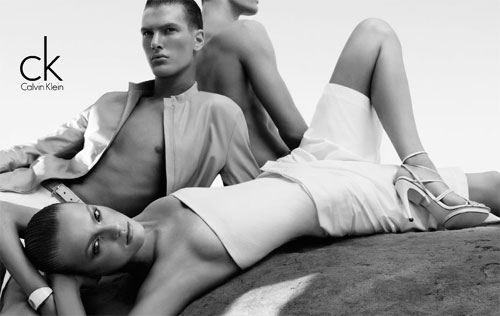 CK Calvin Klein spring-summer 2009
The complaint was brought in 2007, after an observation by Calvin Klein of a "violation … of rules number 40/94 given that there exists between conflicting brands a risk of confusion and that the brand "CK" has a commonly known character" (extract from the official journal of the European Union).
Zafra Marroquineros had in fact asked the Office for Harmonisation in the Internal Market (Trade Marks and Designs) [OHIM] to register its brand under the name "CK Creaciones Kennya". However, Calvin Klein did not want to leave the door open to confusion regarding the initials CK.
In the end, the European tribunal judged that the difference between the two signatures, in look, sound and design, avoided any grave risk of confusion. The court pointed out that the CK in question was an abbreviation of the Spanish business' name, in the same fashion as for Calvin Klein. Furthermore, the initials are always accompanied by the brand's full name, Creaciones Kennya.
As for the visual aspect, the European Court of Justice decreed that whilst the initials CK dominated the name of Calvin Klein, they were only used in an anecdotal manner by Creaciones Kennya.
By Jonathan Fulwell (Source: Matthieu Guinebault)
Copyright © 2022 FashionNetwork.com All rights reserved.