Carrefour targets 3,000 new jobs in Spain
Carrefour, Europe's biggest retailer, plans to take on 3,000 new employees in Spain in 2012 with the opening of new shops, a newspaper said on Friday, citing the head of the company's Spanish activities, Rafael Arias-Salgado.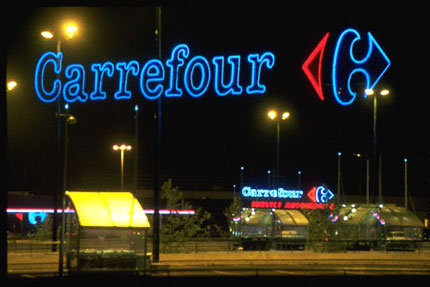 Photo: Corbis
Newspaper Cinco Dias said the group planned to add 70 to 75 supermarkets to its 180 Carrefour Market and Carrefour Express shops and to open about 100 new travel agencies on top of the 400 it already has, adding 3,000 jobs overall.
A Carrefour spokeswoman confirmed the jobs target but not the number of planned store openings.
Carrefour employs about 40,000 people in Spain, its third-largest market after France and Brazil.
On Thursday it reported weak first-quarter sales, with a plunge in demand for discretionary purchases like clothing and electricals and a deteriorating performance at its core French hypermarkets.
The world's second-biggest retailer behind U.S. giant
Wal-Mart
has been especially exposed to some of the countries hit worst by the euro zone debt crisis like Spain, Italy and Greece.
© Thomson Reuters 2023 All rights reserved.