Carter's wins lawsuit alleging it inflates prices
By Jonathan Stempel
NEW YORK, March 15 (Reuters) - Don't assume that "suggested" retail price on the store shelf is the price that shoppers typically pay.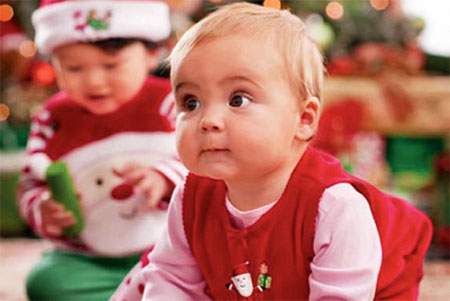 Photo: www.carters.com
A U.S. appeals court on Monday 15 March rejected claims that the children's clothing company Carter's Inc (CRI.N) deceived customers by posting in their stores suggested prices that might be higher than what their products normally sell for.
Two shoppers, Su Yeun Kim and Gina Polubinski, alleged that Carter's inflated the suggested prices of products to make customers think they were getting bargains by buying on sale.
For example, the plaintiffs said if Carter's posted a "30% off" sign next to a T-shirt with a suggested $16 price, and then charged $11.20, customers would think they were getting a great deal. In fact, they said the $16 was more than the T-shirt typically sold for elsewhere.
"Carter's practices interfere with the intelligent price comparison shopping that enhances competition and ensures low prices," the plaintiffs said in court papers.
Treating the matter as a contract case, however, Judge John Daniel Tinder wrote for a three-judge appeals panel that the plaintiffs got what they bargained for.
The judge said it "strains common sense" to conclude that posted discounts should apply to lower, undisclosed prices.
He also found no actual damages under Illinois consumer law. The judge said there was no allegation the products were defective or worth less than the plaintiffs paid, or that the plaintiffs would have found better prices by shopping around.
"The plaintiffs in this case got the benefit of their bargain and suffered no actual pecuniary harm," Tinder wrote.
Peter Lubin, a lawyer for the plaintiffs, said he was disappointed with the ruling. Atlanta-based Carter's did not immediately return a call seeking comment.
Shares of Carter's were up 30 cents at $30.80 in afternoon trading on the New York Stock Exchange.
The case is Kim et al v. Carter's Inc, U.S. Seventh Circuit Court of Appeals, Nos. 09-2169 and 09-2186. (Reporting by Jonathan Stempel, Editing by Leslie Gevirtz)
© Thomson Reuters 2023 All rights reserved.