Cartier sues "flash" retailer HauteLook over sales
Aug 4 (Reuters) - Cartier has sued the online "flash sale" retailer HauteLook, accusing it of damaging the luxury goods maker's brand by selling damaged and second-hand Cartier merchandise without permission.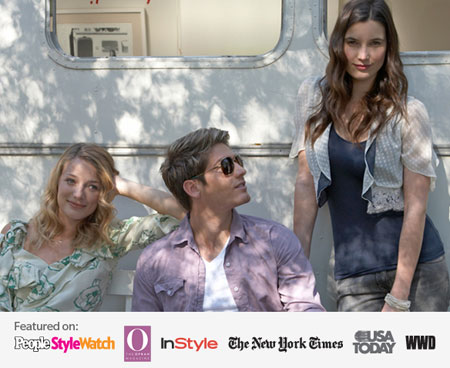 www.hautelook.com
HauteLook is "causing immediate and irreparable harm to the Cartier brand and trademark," Cartier said in its 36-page complaint filed on Tuesday evening in Manhattan federal court.
Cartier claimed that HauteLook has sold used Cartier watches despite maintaining on its website that it "never" sells "secondhand merchandise, ever."
It also said HauteLook has also sold Cartier goods that were damaged, were shipped in the wrong packaging, or carried defaced authenticity certificates, and sometimes included a Cartier warranty booklet though the warranty did not apply.
The lawsuit seeks to halt the alleged improper sales, compensatory and triple damages, and other remedies.
A spokeswoman for HauteLook had no immediate comment. The Los Angeles-based company did not immediately return an e-mail request for comment. Cartier is based in Cham, Switzerland, and has U.S. offices in New York.
Flash sales typically offer designer goods, including overstock and samples, at heavily discounted prices in private sales that typically last just a day or two.
Among other flash-sale sites are Editors' Closet, Enviius,
eBay
Inc's (EBAY.O) Fashion Vault, Gilt, Ideeli and RueLaLa.
HauteLook said its goods carry discounts of 50 percent to 75 percent, and have included such brands as BCBG, Joe's Jeans, Laura Mercier and Taschen. It launched a men's site this week.
On June 3, HauteLook said it won $31 million of equity financing led by New York private equity firm
Insight
Venture Partners.
The case is Cartier International AG et al v. HauteLook Inc, U.S. District Court, Southern District of New York, No. 10-05845.
(Reporting by Jonathan Stempel in New York, editing by Dave Zimmerman)
© Thomson Reuters 2023 All rights reserved.