Casino to take control of Brazil retailer after spat
SAO PAULO - France's Casino said on Wednesday it will exercise its right to become the sole controlling shareholder of Pao de Acucar, a move set to reduce the influence of the hard-charging chairman at Brazil's biggest retailer after an ownership struggle last year.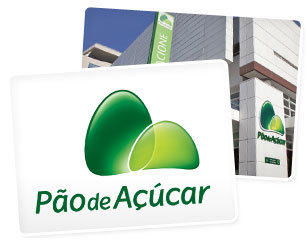 Brazilian retailer Pão de Açúcar / Photo: Grupo Pão de Açúcar
The French retailer has tightened its grip on Grupo Pao de Acucar since chairman and founding family member Abilio Diniz tried to orchestrate a merger with Casino's arch-rival Carrefour.
Analysts say the rift with Casino means Diniz, the architect of the company's rise to market leadership, risks losing his voice in the company that his father founded in 1948.
A press representative for the Diniz family's investments said Casino's right to assume control of the company was laid out in a shareholder agreement and Diniz would remain Pao de Acucar's chairman.
But some analysts have also speculated that the aggressive Diniz, who has never shied away from a boardroom battle, will not be content as a minority shareholder in the company he once commanded.
In the worst of Diniz's boardroom battles, which took place in the early 1990s, he gained control of Grupo Pao de Acucar but in the processs left it on the brink of bankruptcy and shattered relations with four of his five siblings.
Diniz touted plans for a merger with Carrefour last year as an opportunity to cement Pao de Acucar's dominance of a fast-growing Brazilian market and won government support through a state development bank.
But Casino, which paid a control premium for its stake in Pao de Acucar when it came to the group's rescue in 1999 with fresh capital, met the proposal with a fierce legal challenge.
Local media have also reported that Diniz wanted to propose a spinoff of the group's home appliance unit, leaving Casino with the supermarket operations that contribute just over 50 percent of the group's revenue. Representatives for Diniz had no comment on the reports.
Casino itself is no stranger to disputes and is currently at loggerheads with Galeries Lafayette, operator of the eponymous Paris department store, over who should win control of their Monoprix food-and-fashion chain joint venture.
Last year, Pao de Acucar's shares suffered violent swings of 30 percent or more as the public spat between its main shareholders played out.
The stock has rallied 25 percent this year, as policymakers boost consumer demand to spur economic growth.
The company beat fourth-quarter earnings forecasts and increased profitability in the face of a broad consumer slowdown, positioning the company to ramp up growth in the year ahead.

Additional reporting by Cesar Bianconi and Guillermo Parra-Bernal; Editing by Steve Orlofsky and Edwina Gibbs
© Thomson Reuters 2023 All rights reserved.