Catherine Malandrino and Mary J.Blige collaborate for charity
With previous triumphs under their belts, the two women designer Catherine Malandrino and singer Mary J.Blige reunite after their mini-collection of t-shirts for the charity FFAWN (Foundation for the Advancement of Women Now), with this time the yet more ambitious 'Resort' collection.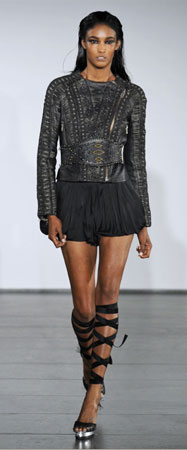 2011 Resort Collection
Studded leather jackets, high-waisted trousers, mini rock dresses,...the new collection will be presented from next November in the brand's shops, mainly in Paris, with prices from 180 Euros for a t-shirt to 2700 Euros for a leather jacket.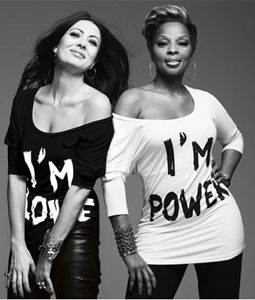 Catherine Malandrino and Mary J.Blige wear 2010 ffawn t-shirt collection
Following the example of their t-shirt range, the items' sales' profits will go to the FFAWN charity again. Created and founded by Mary J. Blige and Steve Stoute in 2007, it supports helpless women, particularly in assisting them to go to University.
Copyright © 2022 FashionNetwork.com All rights reserved.