Cavalli CEO says Europe luxury market in pain
MILAN - The European luxury goods market is suffering from weak demand and a credit squeeze, the chief executive of Italian fashion house Roberto Cavalli said on Friday.
His comments highlighted the sector's vulnerability to the euro zone crisis despite the fact that it caters to wealthy shoppers, mainly from Asia.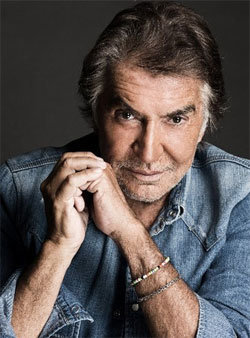 Roberto Cavalli
"The luxury market in Europe is in evident difficulty, especially in southern Europe. Who denies this does not want to face reality," Cavalli CEO Gianluca Brozzetti said on the sidelines of the Just Cavalli 2012 autumn-winter show, where models in bold dresses spiced up a leopard-printed carpet.
"We must be careful because 2012 will be a difficult year for those who are most exposed to central and southern Europe," Brozzetti said.
"Who has money can work well, but who needs financing will find it difficult to access credit," he said.
Brozzetti, recruited by Florentine designer Roberto Cavalli in 2009 following stints at Gucci Group and Louis Vuitton Paris, said fashion houses cannot raise prices.
"To keep prices at acceptable levels is key. Shoppers want value for money," he said.
Altagamma, Italy's luxury goods trade association, said earlier this month it expected the global sector to grow modestly in 2012 on the back of strong consumption in Asia and better prepared businesses.
But an economic slowdown in Europe that began in the final months of last year is fuelling concerns about a repeat of the 2008-2009 financial crisis, when the luxury industry suffered a slowdown unseen in decades.
Cavalli, known for its animal prints and curve-enhancing dresses, was hit hard during the recession by financial problems at fashion group IT Holding, whose Ittierre unit manufactured its younger-focused Just Cavalli line.
Brozzetti said the group wants to deliver on its turnaround plan before looking at a possible sale or initial public offering. The group firmly denied this week a report in an Italian financial newspaper of a Russian offer.
"The conditions are not in place to think about something like this," Brozzetti said.
Cavalli, whose clothes have been worn by celebrities such as model Cindy Crawford and singer Jennifer Lopez, is profitable. It closed 2011 with revenue of 178 million euros.
Earnings before interest, taxes, depreciation and amortisation (EBITDA) equalled 14.5 percent of revenue. Net debt at the end of 2011 improved to 36.8 million euros from 40.9 million euros a year before.
On Friday, the company showed a bold collection of Just Cavalli clothes, which are now produced under licence with Italian retail businessman Renzo Rosso, known for his trendy Diesel brand.
(Reporting by Antonella Ciancio; Editing by Steve Orlofsky)
© Thomson Reuters 2023 All rights reserved.