Charming Shoppes more-than-triples Q3 loss view
*Sees Q3 loss of $0.35-$0.37 a share
*Sees sales of $535 million to $545 million in Q3
*Exploring sale of a catalog business
*Sees fall in Q4 same-store sales
*Shares fall 23 pct to lowest in five years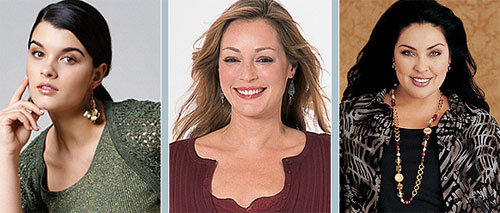 www.charmingshoppes.com
(Recasts; adds details (Reuters) - Charming Shoppes Inc more-than-tripled its third-quarter loss estimate as sales were lower-than-expected due to lower consumer demand, sending the women's plus-sized retailer's shares down 23 percent to their lowest levels in more than five years.
The company, which competes with Dress Barn Inc and larger retailer TJX Cos Inc , said it was exploring the sale of its Figi's Gifts in Good Taste catalog business.
Most retailers have been hurt by the ongoing U.S. consumer slowdown, as more and more buyers stop short of spending on non-essentials.
The Bensalem, Pennysylvania-based company now sees a loss of 35 cents a share to 37 cents a share from continuing operations for the quarter. It had earlier forecast a loss of 9 cents a share to 11 cents a share.
The company expects sales of $535 million to $545 million for the quarter, down from its earlier outlook of $560 million to $570 million.
Analysts on average were expecting a loss of 10 cents a share, before special items, on revenue of $561.1 million, according to Reuters Estimates.
Charming Shoppes, which has seen customer visits to its stores fall in the wake of rising fuel prices and the U.S. economic downturn, sees a fall in fourth-quarter consolidated comparable store-sales in the low double digits for retail stores segment.
The company said it plans to increase markdowns of its in-season Fall products and has implemented price cuts at some of its brands to better manage its inventory.
Charming Shoppes, whose CEO, Dorrit Bern, resigned in July, expects to end the current fiscal with cash balances of about $70 million.
Shares of the company were trading down 58 cents at $3.07 Friday morning on Nasdaq. They touched a low of $2.81 earlier in the session.
© Thomson Reuters 2022 All rights reserved.