Cindy Crawford to design collection for C&A
Its fashion show for the European press this Wednesday, 25th April, in Dusseldorf was the setting for C&A's announcement of its new partnership with the American model and actress, Cindy Crawford, in a deal covering several seasons.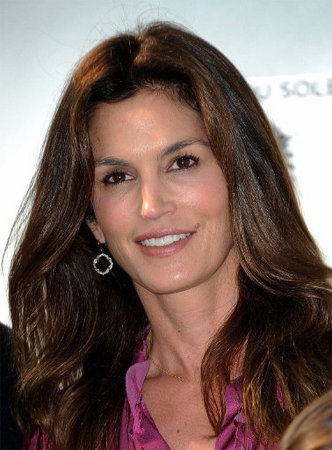 Cindy Crawford. Photo Valerie Macon
The partnership includes the launch of a collection designed by the supermodel. Under the name Cindy
[email protected]
&A, the collection will be released for autumn-winter 2012/2013. Crawford will also put her name to other lines that she won't be designing herself. "We have already done celebrity collaborations in Germany and the Netherlands, but the European scale [of the collaboration] is a first for us", said the brand's spokesperson, Thorsten Rolfes, who confirmed that rumours of the collaboration had been circulated in the press.
He could not give details of the collection nor of its size, but its concessions in the largest stores could cover up to 330 square feet. Andreas Seitz, who sits on the board of directors, added that the collection would be presented in July and would be in store as of September. In a video played before the fashion show, Cindy Crawford shared her enthusiasm for the collaboration. As a mother and active woman, Crawford is the ideal ambassador for family-targeted C&A. She has previously collaborated on a footwear line with German shoe giant,
Deichmann
.
Copyright © 2023 FashionNetwork.com All rights reserved.