Clarks accelerates franchise development
The British footwear brand is going to be making its first appearance at Franchise Expo Paris, from March 20th to 23rd, at the Porte de Versailles exhibition centre. It appears that, after opening 8 franchise stores in France in 2008, Clarks now wants to accelerate its development in the franchise business. Objective: to open around 10 stores every year over the next five years, thus reaching a total of 50 new stores by the end.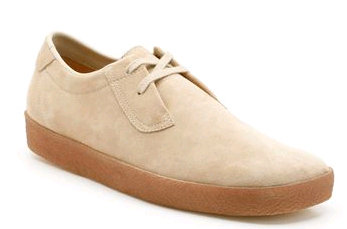 Ashcott model de chez Clarks
The brand is currently searching for potential locations in large and medium-sized towns, with surface areas covering of at least 100 square metres. "150 square metres for then the store also showcases Clarks' children's collections, although for now that does not apply to of our franchises", Clarks retail brand manager explained.
Already well-established in the United Kingdom, with 500 stores (100 of which are franchises) and points of sale in over 1,000 multibrand stores, Clarks opened another 48 stores across the world in 2010 and today consists of 1,400 monobrand units in 160 countries. Currently turning over around 1.17 billion euros, Clarks' goal is to open around 100 stores in 2011 worldwide.
Copyright © 2023 FashionNetwork.com All rights reserved.