Coalision: Pull-In to join Orage under "Action Sport" division
Coalision is continuing its expansion. The group, headed by Bernard Mariette, announced on Thursday its merger with the underwear brand, Pull-In. For Bernard Mariette, it's man's adventures and projects that take precedence.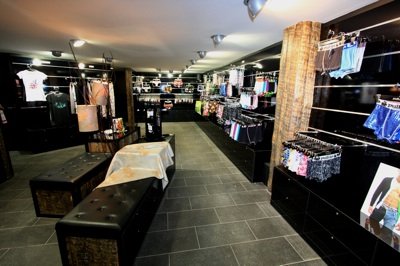 The Val d'Isère store
Emmanuel Lohéac, founder of Pull-In and Mariette, ex-president of
Quiksilver
, are already on familiar and mutually respectful terms. "I personally have wanted to work with Bernard and his team since I left DC Shoes", said Emmanuel Lohéac. "In the short term, we'll be developing the markets for the brands' existing products and using our sourcing and back-office operations to Pull-In's benefit", explained Bernard Mariette.
In fact the aim is to develop an Action Sport division in Europe and the USA. "The philosophies of both Orage and Pull-In are very similar, and both brands can be found at the same sporting events", he continued.
Emmanuel Lohéac will be heading up the global management of Action Sport. The Canadian group's other division, beauty and well-being, features the brands
Lolë
and Paradox. In total, Coalision's revenue for 2012 was announced as $110 million.
Copyright © 2023 FashionNetwork.com All rights reserved.