Columbia Sportswear posts deeper loss
SAN FRANCISCO, July 28 (Reuters) - Columbia Sportswear Co (COLM.O) on Tuesday 28 July reported a deeper quarterly net loss that was nevertheless better than its own expectations as cost cuts helped to partially offset significantly lower sales at the outerwear maker.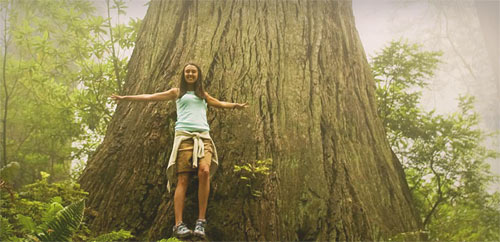 Columbia Sportswear - 'We believe in the greater outdoors' - Photo: www.columbia.com
The company behind the Columbia Sportswear, Montrail and Pacific Trail brands said the net loss in its second quarter was $9.9 million, or a loss of 29 cents per share, from a year-earlier net loss of $1.8 million, or a loss of 5 cents per share.
Revenue fell 16 percent to $179.2 million, the company said.
Columbia, a major supplier to department stores and other big retail chains, has been hurt by those stores' lower inventories as shoppers cut back on apparel purchases.
Columbia said it still expects full-year net sales to decline in the low double digits on a percentage basis, with operating income falling some 300 to 350 basis points.
For the third quarter, Columbia said net sales would fall in the low double-digits on a percentage basis.
It said operating income would likely decline between 650 to 700 basis points, largely due to unfavorable hedge rates in Canada and lower wholesale gross margins from reduced volume in the United States.
Chief Executive Tim Boyle said in a statement the results were "slightly better" than the company expected, due to a lower-than-anticipated drop in sales and ongoing cost-control measures.
Columbia shares closed at $35.66 on Tuesday 28 July on the Nasdaq. (Reporting by Alexandria Sage, editing by Matthew Lewis)
© Thomson Reuters 2022 All rights reserved.