Columbia Sportswear profit drops, shares down
LOS ANGELES (Reuters) - Outerwear maker Columbia Sportswear Co (COLM.O) said on Thursday that quarterly net profit fell by more than half, hurt by falling revenue, the impact of a stronger dollar and acquisition-related charges, and shares fell 11 percent.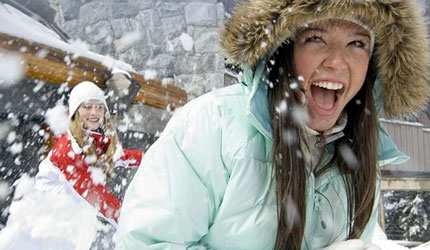 Collection Columbia Sportswear
The company -- whose brands include Columbia Sportswear, Sorel and Montrail -- said fourth-quarter net profit was $18.6 million, or 55 cents per share, down from $45.7 million, or $1.26 cents per share, a year earlier.
Net sales fell 6 percent to $354.9 million from $376.7 million a year earlier.
Columbia Sportswear, which has cut jobs, has been hit by a decline in consumer spending and fewer orders from retail customers as they pare back inventory.
The company said it now expects first-quarter earnings in the range of 4 cents to 8 cents per share.
Citing a decline in spring backlog, expectations that order cancellations will rise and deteriorating consumer spending, the company said it now expects a 10 percent to 12 percent decline in consolidated net sales for the first quarter. That forecast includes about 4 percent of negative foreign currency impact, which could be amplified if the U.S. dollar continues to strengthen compared to certain foreign currencies.
Shares in the company fell to $28.50 in extended trading from their $32.06 close on the Nasdaq.
(Reporting by Lisa Baertlein; Editing by Phil Berlowitz)
© Thomson Reuters 2022 All rights reserved.