Cotélac steps up its international expansion
The label created by Pierre Pernod and designer Raphaëlle Cavali is expanding on an international scale. After welcoming new share-holders (Siparex and SG Capital for Société Générale), it's planning to open a second store in New York in October. Cotélac will then have five stores in total in the US, in San Francisco, Chicago, Boston and New York.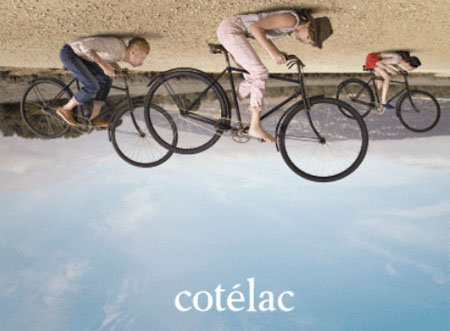 Cotélac's new advertising campaign
Cotélac appeals to consumers looking for pieces with "individuality", who are impressed with the French brand and its "creativity with materials, prints and pleating", explained Pierre Pernod. The brand's identity works just as well in Asia – its largest market outside of Europe – as in the UK. It's well-established in Taiwan where it has around ten stores and will open a boutique in Kobe, Japan at the end of 2012, bringing the number of points of sale in Japan to 10. The brand also has three stores in China.
In Europe, Cotélac opened a second store in Madrid at the end of March and will open in London sometime in 2013. Initially scheduled for this year, the opening in England was postponed due to the current "economic climate" and the Olympic Games, explained Pierre Pernod. As for France, Cotélac opened a store in St Tropez two months ago, which will be followed by an opening in Clermont-Ferrand at the end of the year.
The Acoté line is also continuing to expand at the same time. There are currently more than ten own-brand stores and two partners in France. Younger and more accessible in terms of price, the Acoté collections are less 'high fashion' than Cotélac's: a line of vital "basic, complementary" items according to Pierre Pernod.
In spite of its international expansion, Acoté-Cotélac is remaining true to its roots in Lyons. The brand recently launched a collaboration with another brand from the area, Piola, impressed by the young label's commitment to ethical fashion. The 'Madre de dios' piece which was a part of the collaboration is designed in France and made in Peru from Amazonian latex, organic cotton and Peruvian leather. It's available in the Acoté-Cotélac stores for 69 euros. The collaboration represents, according to Pierre Pernod, a "meeting of minds".
Copyright © 2022 FashionNetwork.com All rights reserved.