Debenhams CEO Rob Templeman to retire
Debenhams CEO Rob Templeman has declared his wish to retire after eight years serving the iconic British department store.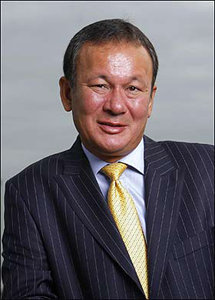 Rob Templeman
Rob will step down from his position at the end of the current financial year, thus ensuring a smooth transition to
Michael Sharp
, who will assume the role of CEO from 5 September 2011, having been Deputy Chief Executive since November 2008. Rob will remain involved with the business as a consultant for up to one year after his retirement.
Nigel Northridge, Chairman of Debenhams plc, said: "Rob Templeman has made a huge contribution to Debenhams over the past eight years and the board is grateful for the leadership he continues to show. We are delighted that Michael Sharp will succeed Rob as Chief Executive which will ensure continuity of management and strategy."
Michael Sharp was appointed Deputy Chief Executive of Debenhams plc in November 2008 and has worked for Debenhams or its predecessor The
Burton
Group since 1985. Mr. Sharp has spent his entire career in retail. In 1985 he joined the Burton Group where he held positions as Buying & Merchandising Controller at Top Man and Burton menswear, Buying & Merchandising Director at Top Man, Topshop and Debenhams' womenswear.
Debenhams has 167 stores in the UK, the Republic of Ireland and Denmark as well as 62 international franchise stores in 25 countries.
Copyright © 2022 FashionNetwork.com All rights reserved.