Debenhams offers gift list to celebrate divorce
LONDON (Reuters) - A department store chain has created a gift list for those wishing to help a loved one with the pain...and party atmosphere of modern divorce.
Debenhams said it launched a divorce gift list service to reflect the increasing popularity of greeting cards, parties and cakes celebrating divorces as well as provide assistance to someone who has had to divide the assets.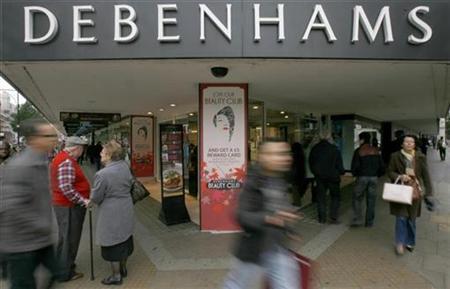 "A divorce means that one partner will be leaving the marital home and therefore be left without any essentials in their new house," Debenhams head of retail services Peter Moore said in a statement.
"Divorcing can be an expensive time and registering for a divorce gift list means that family and friends can help the newly separated begin their new life."
London law firm Lloyd Platt & Company said before Christmas that it had been swamped with enquiries after it started offering gift vouchers for divorce advice.
Items on the Debenhams divorce gift list include cookware, cutlery, crockery, glasses, bed linen, towels, small electrical goods such as toasters and microwaves as well as non-iron shirts, large plasma screen TVs and computer games.
Forty five percent of British marriages are likely to end in divorce according to the Office for National Statistics.
(Reporting by John Sinott, editing by Paul Casciato)
© Thomson Reuters 2022 All rights reserved.