Debenhams thank unlikely fashion icon for outdoor wear trends
Debenhams has revealed the world's most unlikely fashion icon, as the grumpy and notoriously badly dressed hill walker, Alfred Wainwright becomes the driving force behind a new dress code appearing on British streets.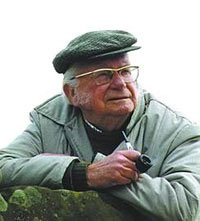 Alfred Wainwright
Alfred Wainwright's famous Lake District guides appears to have inspired so many to follow in his footsteps that niche, all-weather clothing styles have made the giant leap from crag edge to the catwalk, according to fashion store Debenhams.
Demand for hiking style jackets, trousers, t-shirts, socks, rucksacks and boots has soared over the last two years following a series of television and radio programmes about Wainwright and his life.
Debenhams Director of Menswear Buying, Paul Baldwin, commented: "We're calling it 'Wainwright Chic'. Men and women have fallen in love with the rugged outdoor image the hill climbing clothing style portrays, and want to wear it every day.
"At one time, these specialist clothes would have been bought only by long distance hill walkers and mountaineers.
"Now, however, you're more likely to see them worn on the streets of Kensington and Chelsea than Scafell or Grisedale Pike."
Debenhams' offers various ranges of outdoor clothing including Maine New England,
Columbia
and
Helly Hansen
.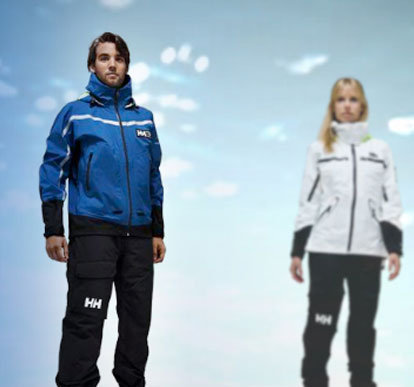 www.hellyhansen.com
The greatest irony is that Wainwright himself had a somewhat eclectic taste in men's clothing. However a series of television programmes - including a recent series presented by glamorous Julia Bradbury - have transformed Wainwright's image to iconic status.
Rucksacks are now just as acceptable as briefcases in business meetings, and trousers convertible to shorts with the flick of a zip have become standard issue summer leisure wear. Hiking boots pass unremarked upon in the City, and weather proofed anoraks with specialist mountaineering accessories appear regularly on school runs and shopping trips.
Paul Baldwin said: "The style is just as popular with women, which perhaps reflects the increasing number of women who also feel they too have a mountain to climb."
By Rosie Hart
Copyright © 2023 FashionNetwork.com All rights reserved.