Debenhams to buy Principles brand
LONDON (Reuters) - Debenhams is set to buy the brand and stock of fashion chain Principles, but will not buy its stores, putting a question mark over about 2,300 jobs, a source close to the matter said on Friday.
Principles runs over 300 concessions, many of them in Debenhams department stores, and around 90 stand-alone shops.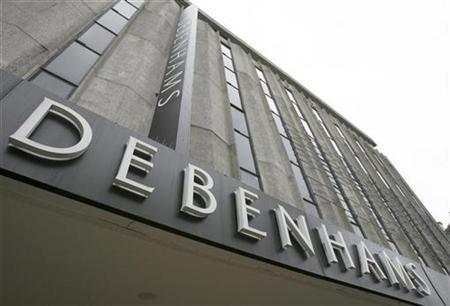 The brand was put into administration as part of Mosaic Fashions on Monday. Most of Mosaic was then immediately bought by Aurora Fashions, a new company led by Mosaic's main creditor, Icelandic bank Kaupthing, and including Mosaic management.
Debenhams and Deloitte, Principles administrator, declined to comment.
The source said the deal was likely to be signed later on Friday.
(Reporting by Mark Potter, Editing by Kate Holton)
© Thomson Reuters 2023 All rights reserved.