Dior announces future strategies while revenue up 16%
The Christian Dior Group recorded revenue of 9.5 billion euros in the first half of 2010, an increase of 16%. Organic growth (at comparable structure and exchange rates) stood at 14% compared to the same period in 2009. The Group performed particularly well in Asia, the United States and Europe.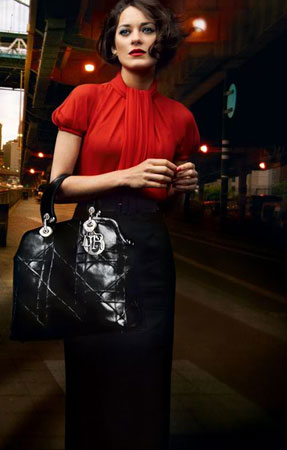 Dior Granville Collection S/S 2010
Profit from recurring operations in the first half of 2010 increased by 33% to 1,812 million Euros. The group's share of net profit increased by 68%, to 422 million Euros.
Christian Dior Couture
revenues increased 10% compared to the same period in 2009.
In the current recovery from the economic crisis, the Christian DiorGroup will continue to gain market share thanks to the numerous product launches planned before the end of the year, to its geographic expansion in promising markets and to its cost management.
A strategy focusing on quality across our entire product range, combined with team dynamism and creativity, will reinforce the Group`s global leadership position in luxury products.
The Christian Dior Board decided the payment of an interim dividend of 0.88 euro per share on December 2, 2010.
By Rosie Hart
Copyright © 2022 FashionNetwork.com All rights reserved.