Estee Lauder CEO prepping for recovery this year
NEW YORK, Feb 3 (Reuters) - Estee Lauder Cos Inc's (EL.N) chief executive expects the North American economy to start recovering this summer and is preparing the cosmetics maker by sharpening its focus on service and brand-building.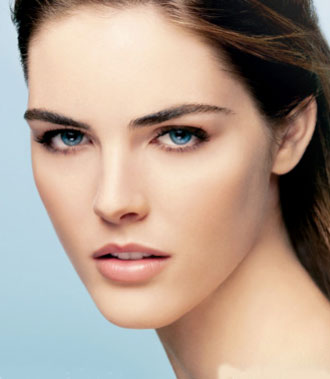 © Estée Lauder
At a media briefing on Wednesday 3 February, Chief Executive Fabrizio Freda also said the maker of
M.A.C
. and
Clinique
products is working to better integrate various brands. It could even acquire new small or medium-size brands that are distinctive and would thrive with the kind of value-added service it terms "high touch," such as personalized makeup recommendations from knowledgeable staff.
"I personally believe the consumer sees a lot of value in high touch, but we have not expressed it well ... we need to do better," Freda said. "I believe that, if we do better, we will be less exposed to cannibalization from mass (brands) in the future."
Like most consumer companies, Estee Lauder's sales have been hurt by the recession. Freda said consumers have traded down, but in general, have not dramatically changed the type of stores they shop in.
"For the lady who was buying in Bloomingdale's to go and buy in Wal-Mart, she needs to have big troubles in her personal life," Freda said.
He added that the lower-priced M.A.C. and Clinique brands benefited from consumers no longer willing to splurge on more expensive brands.
"The real question mark is, when the recession will be over and the recovery will start, will those consumers trend back up? I don't know," he said.
Last week, Estee Lauder reported a better-than-expected jump in quarterly profit and boosted its full-year forecast, but said U.S. shoppers have yet to start spending significantly again.
Freda said at the time that the U.S. market was "stable," but the consumer was "not yet back."
In contrast, he said consumers in Asia, excluding Japan, were "already back," particularly in China.
LOOKING ABROAD
In terms of acquisitions, Estee Lauder's historic focus was on North American brands, but Freda said that is changing.
"Now I'm looking in Asia or Brazil with the same intensity I'm scanning North America," Freda said.
He said the company would be interested in any makeup or skin care brand that was small or medium-sized and that would grow and thrive with its emphasis on service.
"This we can do any moment we want. The moment an opportunity emerges, we will consider it," he said.
As for larger deals that would require full-company integration, Freda said that was not in the cards near term.
"I think we are not ready for that yet," he said, citing his current preoccupation with the integration of current brands. "We are making great progress, but we are not yet finished. The day which we will be finished ... we may consider a different model of acquisitions which is a bit more transformational." (Reporting by Martinne Geller; editing by Andre Grenon)
© Thomson Reuters 2023 All rights reserved.