Estee Lauder CEO: US shoppers holding back
CHICAGO, Oct 30 (Reuters) - It is too early to call a recovery in the cosmetics market as the impact of the H1N1 flu pandemic and the holiday season are so uncertain, Estee Lauder Cos Inc (EL.N) Chief Executive Fabrizio Freda said on Friday 30 October.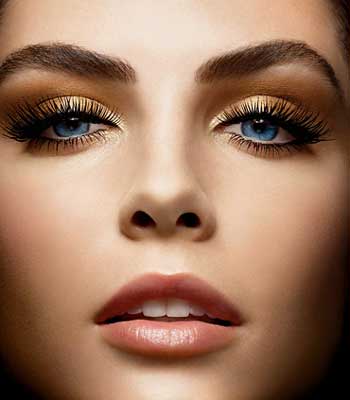 Estée Lauder
"The consumer is holding back in the U.S. and is not back," Freda told Reuters in an interview. "I'm not yet optimistic. I think the holiday season we have in front of us is still very uncertain."
Estee Lauder, known for brands such as Clinique and M.A.C., blew past expectations for its fiscal first-quarter profit but maintained a cautious take on the economy.
The company opted not to spend much in the quarter, but rather wait and promote new products and advertise more when consumers come back more aggressively, Freda said.
The quarter, ended Sept. 30, marked the first under the leadership of Freda, who became CEO in July after serving as president and chief operating officer since he joined Estee Lauder in March 2008.
The U.S. Commerce Department said consumers cut their spending in September after an uptick in August.
Estee Lauder's largest customer, department store operator Macy's Inc (M.N), saw sales fall 2.4 percent in September.
To reach women looking for deals, Estee Lauder is now showing prices at counters selling brands such as Clinique and Estee Lauder. It has also brought out smaller, lower-priced items such as fragrances priced just under $30.
Clinique and M.A.C., which are at the lower price range in the prestige cosmetics category, "are among the best performing brands in our portfolio in this moment," Freda said.
Shares of Estee Lauder were up 6 percent at $43.62 in afternoon trade after tapping a new year high of $45.44 earlier in the session.
MIXED BAG INTERNATIONALLY
In Asia, Freda said consumers are "really upbeat" in markets such as China, Korea and Hong Kong. While things may be back to normal there, consumer sentiment in Japan may be worse than in the United States, he said.
Some of Estee Lauder's better-than-expected results came as the company gained market share in sales at airport stores. Freda said travel retail is still "very volatile," with the risk that H1N1, or swine flu, could crimp travel.
People traveling from Asia to other countries are the "driving force" of travel retail, he said.
The company is trying to lure more travelers to buy and is opening more airport stores, Freda said. Travel retail in general remains well below last year's levels and is projected to stabilize or grow only at a low level in 2010, he said.
Estee Lauder has seen some early improvements in northern European countries such as Germany, the United Kingdom and Russia, he said. In southern European countries such as Spain, Greece and Freda's birthplace, Italy, consumer sentiment remains very difficult, he added.
Latin America also presents a "split camp," with countries such as Brazil showing positive consumer sentiment, while countries such as Mexico are "stabilizing, but definitely not yet coming back in a big way."
(Reporting by Jessica Wohl; Editing by Tim Dobbyn and John Wallace)
© Thomson Reuters 2022 All rights reserved.