Estee Lauder sees double-digit profit growth
By Aarthi Sivaraman
NEW YORK (Reuters) - Cosmetics maker Estee Lauder Cos. Inc. forecast up to 12 percent annual earnings growth over the next three years as it cuts costs and expands overseas and announced a $750 million share buyback on Tuesday.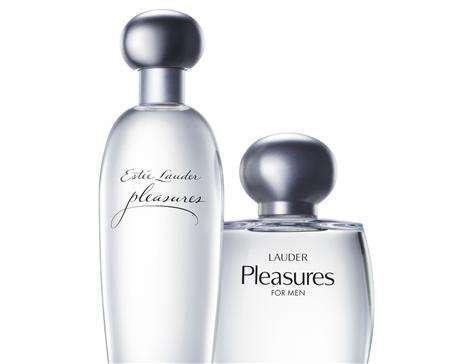 "We are exploring multiple avenues for growth and (are) focused in particular on maximizing international opportunities," Chief Executive William Lauder said at an investor meeting in New York.
The company also expects annual sales growth of up to 8 percent through 2010, fueled by expansion of its core brands, makeup and skin products and strength in international markets including Europe and China.
Its shares rallied from early losses to end the day 2.5 percent higher at $47.19. Shares of rival Elizabeth Arden rose nearly 4 percent and Avon gained 0.7 percent after Estee Lauder's upbeat forecast, which Goldman Sachs analyst Amy Low Chasen said was encouraging for the whole sector.
The company expects to cut costs by $200 million over the next three years and plans to buy about 16 million shares of its class A common stock in an "overnight share repurchase" deal with Bank of America .
Under the deal, Estee Lauder expects to buy the shares at a cost of about $750 million later this week from Bank of America. It then expects the bank to purchase an equivalent number of shares in the market over the next several months, Estee Lauder said.
SIGNALING DISCIPLINE
Though the repurchase is a positive sign for shareholders, Chasen said in a research note she was somewhat surprised by the move, since the company had said recently that it prefers to focus on acquisitions rather than returning cash to shareholders.
"We believe this signals management is more disciplined than we thought (and) willing to pass on acquisitions that are financially unattractive," said Chasen, who has an "attractive" rating on Estee Lauder shares.
The New York-based company reiterated its full-year earnings forecast of $2.10 to $2.20 a share, slightly below analysts' average estimate of $2.23 a share.
It also reaffirmed that earnings from continuing operations for the current quarter, its fiscal third quarter, will be flat compared with a year earlier.
Quarterly net sales are expected to grow 4 to 6 percent excluding the impact of foreign currency translation, the company said.
Analysts on average expect earnings of 46 cents a share, before special items on revenue of $1.7 billion, according to Reuters Estimates.
(Additional reporting by Anup Roy in Bangalore)
© Thomson Reuters 2022 All rights reserved.