Eyes on China: "The priority for Chinese brands remains the domestic market"
Fashion Week in Beijing began this Saturday, March 24. The Chic exhibition is celebrating its twentieth anniversary. FashionMag.com is taking the opportunity to present its "Eye on China" series. Pauline Su, vice president of the China Fashion Association, talks about its evolution in the last twenty years, but admits that both Chinese designers and brands feel that the first place to grow is in China, which has great potential.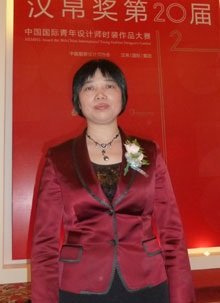 Pauline Su
FashionMag.com
: You are celebrating the twentieth anniversary of your international contest for young designers. What is your assessment?
Pauline Su: In 1993, it was hardly the moment for China to start on the path of fashion. That's when fashion and design were thrown on the domestic market. It is also the birth year of our association then called China Fashion Designers Association. In 2000, the term "designers" has been removed from our name because we have been on numerous committees for designers, pattern makers, journalists, modeling agencies, etc.
FM: But what place does Beijing claim in the world?
PS: From the beginning, our competition was conceived as a podium for communication with the world. Of the 32 finalists this year, about two thirds are foreign. The jury is also international. At the competition's launch, China was regarded as a producing country. It has has become the largest textile producer in the world. Meanwhile, our brands have developed on the Chinese market and occasionally abroad, especially in Russia and Eastern Europe.
FM: What about Europe?
PS: More and more brands will be testing the West but their real plan, for 95% of them, is still to seize opportunities in their home market. China is still experiencing strong growth and an urbanization of lifestyles. Groups are forming and launching different lines for Chinese consumers. But the market is open to international brands: department stores here give priority to non-Chinese brands.
FM: The arrival of Mercedes-Benz as a sponsor in October 2011, is it a permanent arrangement?
PS: Mercedes-Benz has signed for an initial period of six seasons and is clearly aware of the value of our event as they are including it in its network of fashion weeks (Berlin, New York, Moscow etc.). This is another milestone of sorts.
Copyright © 2023 FashionNetwork.com All rights reserved.