Fox Head : Matthieu Bazil will direct European activities
Fox Head has appointed Matthieu Bazil as Director General Europe. The manager joins the American company after having left, to everyone's great surprise, his duties as President of Oxbow last December, joined this American company. He succeeds Ian Calvesbert.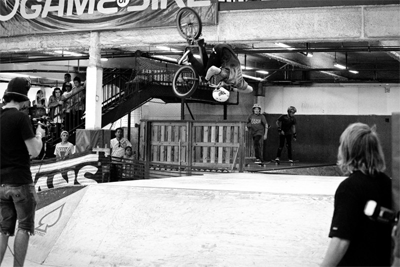 Fox est connu notamment en BMX - Photo Fox Head
Matthieu Bazil, who got his start at
Adidas
, joined
Quiksilver
in 2000. Before joining the Oxbrow team in 2009, he directed the Europe/Middle East/Africa zone for
DC Shoes
.

At Fox Head, he will be responsible for developing the brand's presence in Europe as well as in Africa. In France, no changes are planned. The brand will still be distributed by the agency Bruno Coffre. "The brand's structure will be strengthened. In Europe, there is a real willingness to invest," said Matthieu Bazil. Details will be announced soon.
Founded in 1974 around the Motocross, Fox Head now has a presence in mountain biking, surfing and BMX. Its European headquarters is based in the British city of New Castle.
Copyright © 2023 FashionNetwork.com All rights reserved.