French Connection first half loss widens
LONDON (Reuters) - Fashion group French Connection (FCCN.L) on Thursday 17 September said half-year losses widened and that it would close its Northern European retail operations and cut staff in the second half to enhance profitability.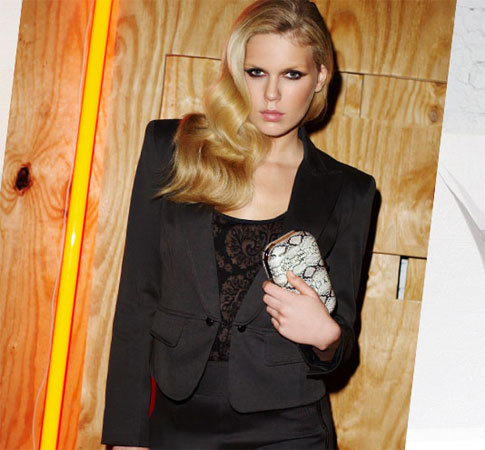 Photo: www.frenchconnection.com
The company, which controversially began branding its clothes "fcuk" in 1997, reported a pretax loss of 12.8 million pounds on revenue 4 percent higher at 116.9 million pounds for the six months to the end of July.
The retailer and wholesaler said like-for-like sales in its UK/Europe retail division, which accounts for over half its turnover, rose 2 percent during the period with its core gross profit margin falling to 50.8 percent from 51.8 percent in the same period last year, primarily due to the weakness of sterling.
Like-for-like sales in North America retail, accounting for some 16 percent of turnover, were down 3 percent and margins were 6.5 percent lower due to increased promotions.
French Connection, which also owns designer label Nicole Farhi and the TOAST, YMC and Scorah Pattullo brands, also said wholesale orders in both regions were down.
Shares in French Connection, which have risen 12 percent this year, closed at 57.50 pence on Wednesday 16 September, valuing the group at around 55 million pounds.
(Reporting by Rhys Jones; Editing by Mike Nesbit)
© Thomson Reuters 2023 All rights reserved.