Gap to open in China in 2010, will restart TV ads
SAN FRANCISCO, Oct 15 (Reuters) - U.S. clothing chain Gap Inc (GPS.N) plans to open its first store in China next year as it seeks new international opportunities to counteract a protracted domestic sales slump at its main brand.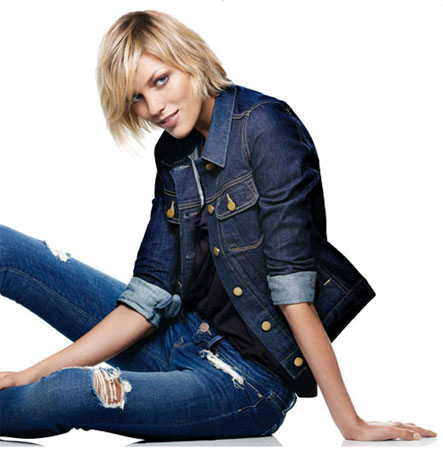 www.Gap.com
The Gap brand will also begin television advertising next month after an absence of two years. the company said on Thursday 15 October ahead of a presentation to investors.
The company, one of the world's largest apparel retailers and owner of the Gap, Old Navy and Banana Republic chains, and the Piper Lime and Athleta online businesses, has been cutting costs throughout its organization and streamlining its stores over the past two years.
Those efforts have boosted margins, but had little effect on revenue.
The U.S. recession exacerbated a multiyear sales decline at the company's two largest brands, Old Navy and Gap, and sent sales into negative territory at its more upscale Banana Republic chain.
But recent signs of a turnaround at Old Navy -- September same-store sales there rose 13 percent compared with a 24 percent decline a year earlier -- have calmed investors, who are nevertheless waiting for a similar turn at Gap stores.
"Old Navy's performance this year has shown what we can deliver through consistent products, re-invigorated marketing, and an enhanced store environment," Chief Executive Glenn Murphy said in a statement.
Gap is increasing investments to regain market share and expand internationally, Murphy added.
The company's investor day is taking place in New York City.
Gap operates more than 3,100 stores in the United States, the United Kingdom, Ireland, Canada, Japan and France and has recently signed franchise agreements in international markets such as Asia, the Middle East and Latin America.
The company will launch online businesses in Canada and the United Kingdom in 2010, while expanding its outlet stores abroad.
At the Old Navy chain, a new smaller, but easier-to-shop store format will be in 50 different stores by year's end, the company said.
Executives acknowledged that the clothing at Banana Republic had become too work-focused and said future designs would provide more variety for leisure as well as career.
At Gap -- where skeptical analysts viewed a high-profile jeans campaign as a buzz-creator that failed to significantly help sales -- the company said it would tackle other key categories like khakis and pants through 2010.
Remodeling of stores at the chain will continue, the company said, and television advertising will restart in November.
The company's only recent television ads have been at Old Navy, which is focusing on fun but practical styles that offer value to families. That "Supermodelquin" ad campaign has been considered a success and one that harkens back to the chain's campy, quirky heritage.
Gap, which began in San Francisco in 1969, has seen its market share erode as a host of competitors from big-box retailers to specialty apparel chains have crowded the casual apparel space. (Reporting by Alexandria Sage; Editing by Lisa Von Ahn)
© Thomson Reuters 2021 All rights reserved.