Groupon CEO says sales surged 20-fold in 2010
Feb 25 - Daily-deals website Groupon chalked up an eye-popping twenty-fold surge in 2010 revenue and hopes to get to billions of dollars this year, the Wall Street Journal cited an internal memo from its CEO as saying.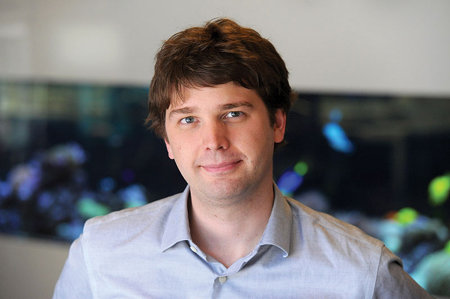 Andrew Mason, Groupon's CEO
But Chief Executive Andrew Mason warned that the red-hot leader of the Internet deals market -- its name fuses "group" with "coupon" -- faces intense competition from "clones" and could end up getting outmaneuvered.
Groupon, the two-year-old start-up which has met with bankers about an initial public offering and which sources say rebuffed a $6 billion advance from
Google
Inc -- has seen phenomenal growth. In the memo the Journal cited, Mason said revenue leaped to $760 million in 2010 from $33 million in 2009.
More than a third of its sales last year came from outside the United States.
"By this time next year, we will either be on our way to becoming one of the great technology brands that define our generation, or a cool idea by people who were out-executed and out-innovated by others that were smarter and harder-working," Mason wrote in his memo, according to the Journal.
"If you feel a little like Frodo climbing Mount Doom, you can't be blamed," he said, referring to "The Lord of the Rings" trilogy.
A spokeswoman declined to comment.
Groupon grew to 50 million from 3 million users across 500 cities in 40 countries over the course of 2010. It began life as a collective-buying organization that grew out of The Point, a site that organized social campaigns which depended on reaching a critical mass of supporters.
Segueing to coupons, the company now offers members discounts of 50 to 70 percent on local services, provided enough members sign up for any single offer. It takes a commission of 30 to 50 percent from the merchants who provide the services.
But the competition is intensifying, with the likes of Living Social expanding in the same space and a plethora of websites springing up globally that specialize in deals for niche markets.
Groupon recently completed a $950 million round of financing on its way to pondering an IPO, which sources have said would be one of the largest tech IPOs of 2011.
Other eagerly anticipated potential tech IPOs include Facebook's and LinkedIn's.
Groupon's venture capital backers and late-stage investors include Andreessen Horowitz, Battery Ventures, Greylock Partners, Kleiner Perkins Caufield & Byers, Mail.ru Group, Maverick Capital, Silver Lake and Technology Crossover Ventures.
(Reporting by Edwin Chan, editing by Gerald E. McCormick)
© Thomson Reuters 2023 All rights reserved.