Gucci goes to Dallas & Las Vegas
In its conquest of the U.S. market, the Florentine fashion house has just opened two concept stores. The first in Las Vegas, with an area of 3,350 square metres in Crystals shopping centre. A new concept designed by Frida Giannini, the store "follows a contemporary looking route representing Gucci in the XXI Century", said the brand. The second concept store opened in Dallas, with 6,500 sq metres in Northpark Center shopping mall, again pursuing a new concept.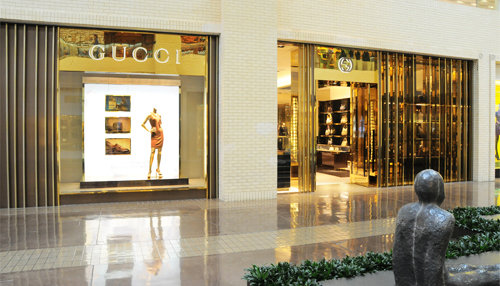 Gucci – the new concept store in Las Vegas
The Italian luxury label is today at the head of a network of 295 stores spread across the world, as well as integrated within a wide network of selective boutiques and department stores. The brand will launch its childrenswear advertising campaign on November 20 with singer and actress Jennifer Lopez as its muse.
Original by Matthieu Guinebault. Translated by Rosie Hart
Copyright © 2023 FashionNetwork.com All rights reserved.