Guess hires former Sephora CEO as Founder's Advisor
Guess Inc. has just announced that Jacques Levy - former president and CEO of Sephora Worldwide - has joined Guess as founder's advisor. In this role, Mr. Levy will collaborate closely with Paul Marciano, as well as the executive and retail teams, in developing key marketing and customer relationship management strategies worldwide.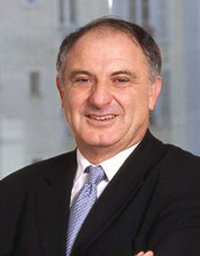 Jacques Levy
Paul Marciano commented on the appointment, "We are thrilled to have Jacques join our executive team. He is one of the most prominent and accomplished retail executives of the last decade. He joins Maurice and me to further the continued global expansion for all of the Guess retail concepts."
Mr. Levy stepped down last week from his position as CEO and president of Sephora Worldwide. Under his leadership, Sephora enjoyed growth and success as the leading global beauty retailer with more than 1,200 stores. He previously held various leadership positions at Staples International,
Disney
, Darty, and Galleries Lafayette.
Guess Inc. designs, markets, distributes and licenses a collection of contemporary apparel, denim, handbags, watches, footwear and other related products. As of January 29th 2011, the company owned and operated 481 retail stores in the United States and Canada and another 892 outside, of which 188 were directly owned. Guess also distributes its products through better department and specialty stores around the world.
Copyright © 2023 FashionNetwork.com All rights reserved.