Hamilton can follow Senna
By Alan Baldwin
MONACO (Reuters) - Lewis Hamilton achieved one boyhood ambition in Monaco on Sunday with a thrilling win that left him in pole position to realise his other dream.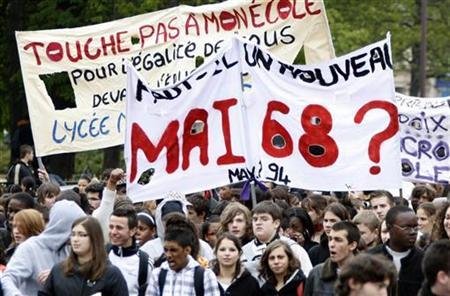 "There are two dreams when you start out in Formula One, to win the world championship and the Monaco Grand Prix," his father Anthony told reporters as McLaren cracked open the champagne after Sunday's race. "One down, one to go."
At the age of 23, Hamilton became the youngest Formula One driver to win the season's glamour race and secured membership of an elite that all grand prix racers aspire to join.
Nigel Mansell and Damon Hill, Britain's last two world champions, never won in Monaco and nor did the late great Jim Clark.
Brazilian Ayrton Senna, the triple world champion who died at Imola in the 1994 San Marino Grand Prix and was Hamilton's boyhood hero, did it six times including five in a row for McLaren between 1989 and 1993.
"On the last few laps I was just thinking that Ayrton Senna won here a lot of times and to win here would be amazing," said Hamilton, now three points clear of Ferrari's Kimi Raikkonen in the championship.
"I'm not going to say that next year I'm going to win it. Next year I'm going to aim to come back and win it, but again, anything can happen. I hope this is the start of something very special."
NEW ERA
On Sunday afternoon, while Hamilton reminisced about watching Senna as a six-year old, there were plenty of people in the paddock who felt they had witnessed the start of a new Monaco era.
Hamilton had started third, hit the barriers and yet still came through the rain and mayhem around him to take the chequered flag.
"Lewis won in style, in the wet in Monte Carlo," rival team boss Frank Williams told British reporters. "Massive pressure, lots of walls. You need brain power to keep everything under control.
"Michael Schumacher dominated this race for much too long," added the Briton. "That era is gone. Lewis has the character and the capability to carry on with his name on this race for quite a few years. He is up to it."
Jackie Stewart, the triple world champion who won three times in Monaco, joined the praise.
"There's no reason why not," he told Reuters when asked whether Hamilton could follow Senna as a multiple Monaco winner.
"He's only 23 years of age so he's got loads of time to do that. And he's driving for one of the best two teams in the world.
"I think it was a very unusual race, but he was there to take advantage of that and did it in a commanding way," the Scot added.
"Ferrari lost the race, they kind of cocked it up. After Lewis hit the wall, I thought there was no chance of him winning. But you can never give up and he demonstrated that quality in a powerful fashion."
"I'm a big fan of his and he's got a long way to go," added Stewart, who also won Monaco in only his second season.
Martin Whitmarsh, the McLaren chief executive, saw great things ahead.
"I think Lewis now has won here in Formula Three, GP2, and now F1, so this is actually his third win at Monaco," he told reporters.
"In his four times here, he has won three and been second once. So it's not a bad record at Monaco, is it?"
The next race is Canada, scene of Hamilton's first grand prix victory last year on his way to ending the season as overall runner-up just a point behind Raikkonen.
"I'm sure he'll be looking to repeat it," said Whitmarsh of a driver whose statistics now read started 23, won six. "He's got a bit of momentum, I think he's in great shape."
(Editing by John Mehaffey)
© Thomson Reuters 2023 All rights reserved.