Hammerson scuppers Westfield plans for London mega mall
Anglo-French developer Hammerson has beaten Westfield Group in a race to redevelop an ageing south London shopping centre, derailing the Australian giant's plans to build its third mega mall in the UK capital.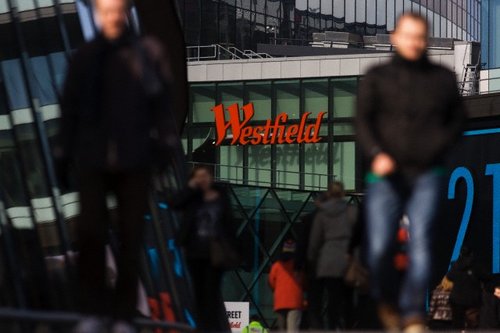 Westfield Stratford shoppers / Photo: Corbis
Westfield, which opened a mall near the London Olympic park to great fanfare last autumn, said in November the 42-year old site in Croydon would become its third large London centre after an exclusive deal with the Whitgift Foundation, the freeholder and 25 percent leaseholder.
Royal London Asset Management (RLAM) and Irish Bank Resolution Corp (IBRC), who together own 75 percent of the 1.2 million square foot mall's lease, said at the time they had not been consulted on the plans and launched their own search for a developer.
They have now signed an exclusivity agreement with Hammerson, the two companies said on Monday.
"The quality of submissions from all parties was very high, although in Hammerson we recognised a partner who could demonstrate a long-term commitment to reasserting Croydon as a centre of retail excellence," they said in an e-mailed statement.
Westfield declined to comment. Other developers that had been shortlisted were British Land, Land Securities , Lend Lease, Delancey and Grosvenor, four sources familiar with the situation told Reuters.
The leaseholders are expected to offer Hammerson a minimum 25 percent share of their joint 200 million pound ($320 million)stake along with responsibility for managing the centre.
Westfield said in November that the Whitgift Centre's Croydon location was "under-served by high quality retail and leisure facitilies," adding that a major retail scheme had the potential to serve over three million customers.
Large UK shopping centres that dominate their catchment areas are highly prized by property investors as they have so far weathered the tough retailing climate better than the rest of the UK.
Industry insiders familar with the Whitgift Centre said picking Hammerson may delay the redevelopment of the 1.2 million square foot mall, as the decision still needs to be approved by the Whitgift Foundation.
Hammerson, which already owns the Centrale mall in Croydon, told delegates at the MIPIM conference in Cannes, France, this month that it wanted to invest in the Whitgift Centre and was keen to join the two malls together to create a consolidated retail precinct.
The company also owns and holds stakes in some of the UK's largest malls, such as the Bullring in Birmingham and Brent Cross in North London. On Feb. 24, it said it would sell its office portfolio over the next three years to focus on retail property.
© Thomson Reuters 2023 All rights reserved.