Hammerson will sell offices and keep shops
LONDON - British developer Hammerson will sell its office portfolio over the next three years to focus on retail property, as the outlook for office letting worsens.
Britain's third largest real estate investment trust said the sale would raise about 500 million pounds ($785 million) for its retail arm, pushing its shares up as much as 2.5 percent.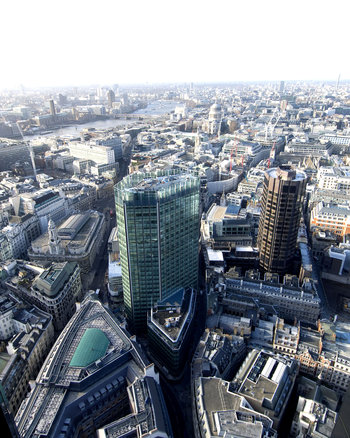 Hammerson's UK office property - 125 Old Broad Street / Photo: Hammerson

"This is not negative towards offices. We still have a good office portfolio that we are going to work up and generate value out of. It is really setting the direction of the company over the next few years," Chief Executive David Atkins said.
Atkins told a conference call on Friday that he was "open minded" about selling the offices as one package.
The move comes as office developers struggle to find tenants in central London amid concerns over global economic weakness.
Law firm CMS Cameron McKenna pulled out of talks to pre-let a third of Hammerson's 485 million pound Principal Place scheme in central London last month.
Other schemes such as the Pinnacle skyscraper, billed as the tallest office tower in London's financial district, is currently on hold after a fruitless search for a tenant.
There are signs the effects of a weak UK economy is spreading beyond the country's worst-hit high streets to affect landlords of better-quality retail property.
British Land, the country's second-largest listed developer, said growth in the value of its property portfolio slowed to 0.3 percent in the last three months of 2011, citing difficulties facing retail property.
RETAIL PARKS POPULAR
Hammerson's move was welcomed by Investec analyst Alan Carter since it would focus on the company's area of expertise though he said retail was "not a strong story" at the moment.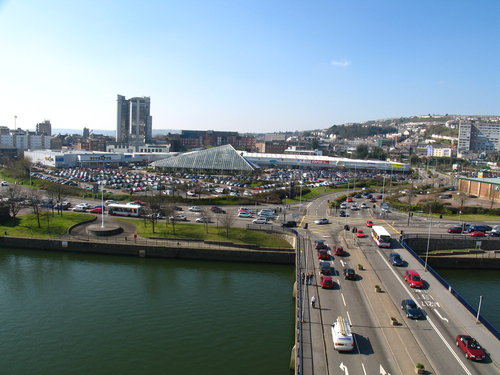 Hammerson's UK retail park - Parc Tawe Retail Park / Photo: Hammerson
Atkins said: "It is difficult, one only has to look at the economic situation, consumer confidence is weak, unemployment is rising, so in headline terms this is a challenging environment".
"But if you look beneath that ... you are seeing that shoppers want to shop in the big dominant centres. They want the convenience of big retail parks and the value of designer outlets".
Hammerson shares were up 2.5 percent at 395.5 pence at 0841 GMT, outperforming a 0.6 percent rise in the wider UK property sector.
Hammerson owns and holds stakes in some of the UK's largest malls, such as the Bullring in Birmingham and Brent Cross in North London, and is developing the Les Terrasses du Port shopping centre in Marseille, France.
The company said full-year EPRA net asset value rose 7.1 percent in 2011 to 530 pence a share, while like-for-like rental income increased by 2.5 percent. EPRA, the European Public Real Estate Association, sets a number of reporting benchmarks for property companies.
Occupancy rose to 97.9 percent, from 97.3 percent the previous year, and 355 leases were signed over 2011 at 2 percent over estimated rental value. The company also raised its final dividend by 5.7 percent to 16.6 pence.
($1 = 0.6369 British pounds) (Reporting by Brenda Goh; Editing by Hans-Juergen Peters and Jodie Ginsberg)
© Thomson Reuters 2022 All rights reserved.