Heelys sees 32% drop in sales in second quarter
Heelys shoes saw a loss of $1.6 million in the second quarter, owing to a drop in sales and a legal dispute.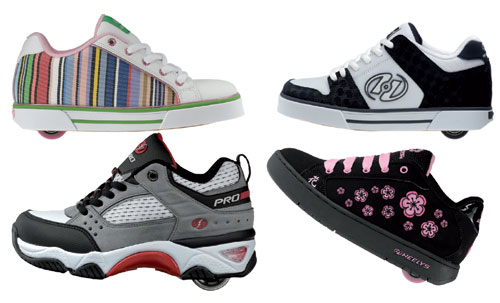 Heelys
The latter came following the brand's IPO and from complaints filed at the end of 2008 and the beginning of 2009. Heelys is now proposing a settlement of $3.6 million to end the legal proceedings. The brand has also seen a 32% drop in sales, causing net turnover to drop from $18.2 million in the second quarter last year to $12.4 million in the second quarter of 2009.
"We are continuing to evaluate all aspects of our company to ensure that we are working in the most effective manner possible," explained Tom Hansen, CEO of the brand. "If things look to be stabilizing on the macro-economic level, we think that we should be more precise than ever in the management of our stock, and hyper attentive to the coming needs of our partner retailers."
By Jonathan Fulwell (Source: Matthieu Guinebault)
Copyright © 2023 FashionNetwork.com All rights reserved.