Hermes CEO sees higher taxes hitting luxury
By Phil Wahba

NEW YORK, Feb 9 (Reuters) - Governments worldwide will have little choice but to raise taxes on the rich to address ballooning deficits, a development that would harm luxury spending in the coming years, said French luxury chain Hermes International SCA's (HRMS.PA) chief executive, Patrick Thomas.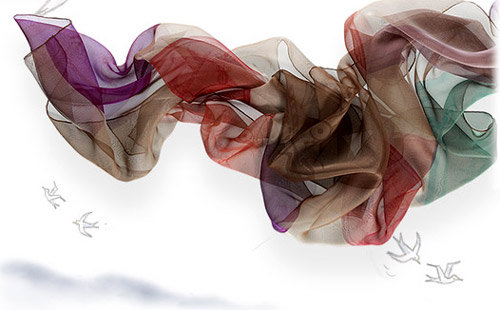 www.Hermes.com
"Our industry is really going to suffer because the governments will have to pay for the deficits, so they are going to raise taxes, and if they raise taxes, it will be on people who are wealthy," Thomas told Reuters on the sidelines of the opening of Hermes' first-ever men's store, in Manhattan, on Tuesday 9 February.
The new four-level store in a red stone townhouse on Manhattan's chic Upper East Side has about twice the selling space as the combined men's areas had at the Hermes flagship store across the street on Madison Ave.
Paris-based Hermes, which operates about 300 stores worldwide and whose products range from silk scarves to 20,000-euro handbags, reported stronger-than-expected Christmas sales last week, prompting the company to raise its 2010 profit outlook.
But Thomas suggested Hermes and the luxury industry overall had dodged a bullet in 2009, and said 2011 and 2012 looked "very gloomy," although he said growing sales in Latin America and Canada, and a still untapped U.S. market, could help mitigate a global slowdown for Hermes.
For example, Thomas said sales at Hermes' store in Toronto's tony Yorkville district doubled over the 2009 holidays compared with a year earlier and described as "unbelievable" the quick sales growth at the new store in Sao Paulo, which opened in November.
While Hermes' wares are undeniably chic and expensive -- items for sale at the men's store include an $8,800 leather jacket and a $900 cashmere sweater-- the retailer has traditionally avoided outlandish fashions, an approach Thomas said has helped Hermes weather the recent downturn.
"After this crisis, discretion is much more important than it used to be," he said.
Despite a history that goes back to 1837, Hermes waited until now to open a men's store, in part to reflect different shopping behavior, Thomas said.
"Men are less shy to be elegant than they used to be," Thomas said, adding that women have also become more exacting about men's appearances.
EXPANDING GINGERLY
Hermes USA CEO Robert Chavez said the new store is its 24th U.S. outlet and that he could envision opening another six locations within 10 years.
The most obvious candidates in the United States for the next Hermes stores are Phoenix, Minneapolis and Los Angeles, which already has one store, Chavez said, adding, however, that openings in those cities were not yet in the works.
Chavez said Hermes, the world's third biggest luxury goods maker after
LVMH
(LVMH.PA) and
Richemont
(CFR.VX), still had room to grow in the New York area, pointing to its absence from The Mall at Short Hills, a New Jersey mall operated by Taubman Centers Inc (TCO.N).
That mall houses stores by high-end rivals such as
Saks
Inc (SKS.N),
Nordstrom
Inc (JWN.N),
Neiman Marcus
Group Inc [NMRCUS.UL] and jeweler Tiffany & Co (TIF.N).
Still, Hermes does not see itself going beyond 30 U.S. stores. And while Asia shows great promise, Thomas said the chain was not in a rush to open that many new stores there or elsewhere, for that matter.
"Hermes is extremely careful in the way we open new stores," Thomas said, adding the company usually prefers to expand its existing stores.
(Reporting by Phil Wahba; editing by Richard Chang and
Andre
Grenon)
© Thomson Reuters 2023 All rights reserved.