Hogan supports Best Buddies International
The Italian label Hogan is organizing a number of charitable events for the benefit of Best Buddies International, an association founded in 1989 which helps people with mental disabilities to improve their quality of life by forming friendships and finding a job.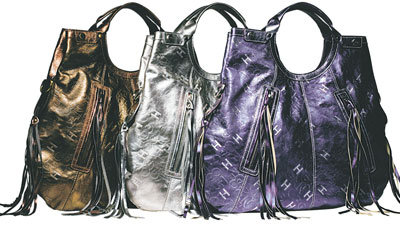 The Hippie Logo Collection
Therefore, Hogan is organizing four charity events in its boutiques in Paris, Düsseldorf, London and Milan where a percentage of sales will be donated to the charity.
"Hogan's generosity will allow us to continue to develop, showing that giving is always in style," explained Anthony Kennedy Shriver, the founder and president of Best Buddies. The charity works to make students, businesses and employers aware of the needs, but also the abilities of people with mental disabilities.
In Paris the event will be held from the 23 – 25 April and will also provide an opportunity to discover the new project from the label, the "Hippie Logo" collection.
By Jonathan Fulwell (Source: Sarah Ahssen)
Copyright © 2022 FashionNetwork.com All rights reserved.