Jaeger makes its debut in Italy with the Coin group
Jaeger, the historic British brand founded in 1884, launched onto the Italian market with the opening of four new shop-in-shops, two in Milan, one in Padua and finally one in Rome, which have all been built up in the great Italian department store, Coin.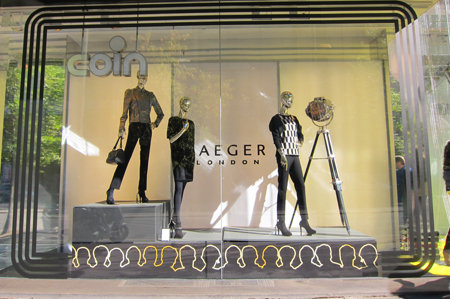 Jaeger's window from Coin's department store
"We are excited to work with Coin, while continuing our expansion in the international market" - said Belinda Earl, Jaeger Group's CEO, "Our four shop-in-shops represent an opportunity for us to present our selected womenswear collection, Jaeger London, in a new and dynamic international environment."
Within each of the four spaces, Jaeger is offering the top specially selected pieces from its womenswear collection for its Italian consumers, as well as its elegant accessories.
Original by Elena Passeri. Translated by Rosie Hart
Copyright © 2023 FashionNetwork.com All rights reserved.