JD Sports bucks retail gloom with H1 profit rise
LONDON (Reuters) - Sports and fashion retailer JD Sports Fashion bucked the gloomy sector trend, with a 54 percent rise in first-half profit, boosted by sales of cutting-edge trainers, sending its shares over 5 percent higher.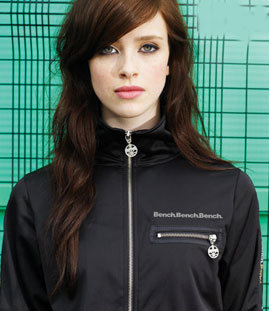 JD Sports Fashion
For the 26 weeks to August 2, the 430-store retailer, which changed its name from John David Group Plc in July, said on Tuesday it made a profit before tax and exceptional items of 12.4 million pounds, up from 8.1 million pounds in the same period last year.
Many retailers are struggling as consumers curb spending due to higher fuel, food and mortgage costs. JD Sports' relatively young customer base and differentiated product offering helped it to buck this trend.
Sales rose 19 percent to 299 million pounds and were up 6 percent on a like-for-like basis, which strips out the impact of new space. Like-for-like sales cumulatively to September 13 were up 5.8 percent.
The group's gross margin, a measure of profitability, improved 0.2 percent to 48.2 percent.
"We can only assume that we are probably increasing market share and that's compensating for the downturn in footfall," Executive Chairman Peter Cowgill told Reuters.
"We really form a bridgehead between sport and fashion and so we probably nibble at both ends of the market."
About 50 percent of the retailer's turnover comes from trainers and footwear.
"We have own brands that have been very successful, such as McKenzie and Cabrini, we stock Lacoste and K-Swiss and they've been very good for us as well as sections of the major brands, such as Adidas Originals," said Cowgill.
Although the group faces tougher comparative numbers in its second half, Cowgill was comfortable with house broker Investec Securities' raised full-year profit forecast.
Investec has provisionally raised its year to end-January 2009 estimate for profit before tax and exceptional items from 45 million pounds to 47 million pounds. Last year the group made 43.4 million pounds.
"JD's interim results are very strong, reflecting the success of its differentiated and well-managed sports division in particular, where despite pressure on customer footfall, conversion rates have been improved," said Investec analysts in a research note. They repeated their "buy" recommendation.
The interim dividend was raised 24 percent to 3.1 pence.
At 10:54 a.m., shares in JD Sports, 57 percent of which are held by the privately owned Pentland Group, were up 15 pence, at 290 pence, valuing the business at 140 million pounds.
The stock has lost 29 percent of its value over the last year but has still outperformed the FTSE UK all-share general retailers index .FTASX5370 by 19 percent.
(Reporting by James Davey; editing by Sue Thomas and Simon Jessop)
© Thomson Reuters 2023 All rights reserved.