JD Sports profit falls, margins remain under pressure
JD Sports Fashion reported a 14 percent fall in full-year profit as higher costs squeezed margins, but the clothing and footwear firm said it saw signs of revival and hoped to benefit from upcoming major events like the Olympics.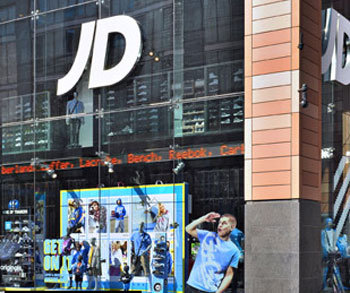 Photo: JD Sports Plc
"Margins remain under pressure as consumers continue to be offer driven," Executive Chairman Peter Cowgill said in a statement.
For the year, JD Sports - which sells merchandise from top brands like Nike and Adidas - reported a pretax profit of 67.4 million pounds ($107.20 million), down from 78.6 million pounds a year earlier.
While budgets are still stretched, data has pointed to signs of a shopping revival in the UK. Consumer spending rose for the first time since mid-2010 in the final quarter of 2011 and retailers and restaurants enjoyed strong business around Christmas.
On Wednesday, surveys showed that retail sales rose at their fastest pace so far this year in March, and retailers are optimistic they would get a boost from international sporting events like the London 2012 Olympic Games and the Euro 2012 football championships.
"We had a very good period of trading in December, around Christmas. But January and February were a bit tougher," JD Sports finance director Brian Small told Reuters.
"Since then there have been signs of life on the High Street," Small said.
Revenue for the year surged 20 percent to 1.06 billion pounds. The company also said it would pay a final dividend of 21.2 pence, up 10 percent from last year.
Shares of the company were down 4 percent at 770 pence at 0829 GMT on Thursday on the London Stock Exchange.
© Thomson Reuters 2022 All rights reserved.