Joanna Sykes to lead Nicole Fahri's creative team
After thirty years in design, Nicole Fahri is paving the creative direction that her brand – based in London – will take in the future, and has enlisted the talents of Joanna Sykes. Sykes left Aquascutum, now owned by Hong-Kong-based YGM Trading, in June after two years as creative director of all of its lines. Before that, the Central Saint Martins graduate was head of design at Giorgio Armani and Alberta Ferretti.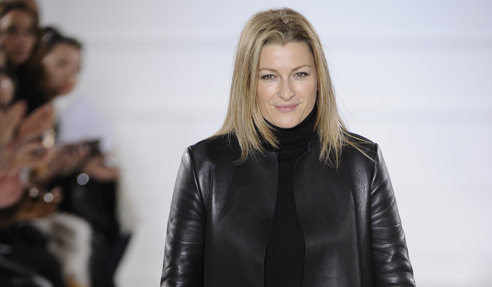 Joanna Sykes at her last Aquascutum show / Photo: Pixel Formula
Joanna Sykes has also set up her own womenswear label, Sykes, which specializes in silk and shows in London. Her first collection for Nicole Fahri will be the autumn-winter 2013 season, and will most certainly show at London Fashion Week in March 2013.
"Joanna understands the effortless elegance and timeless style of Nicole Fahri", said its founder and designer. "She also brings a fantastic eye for detail, as well as a great understanding of cut, proportion and fabrication", continued French-born Fahri. The position of creative director for all lines (womenswear, menswear and homewear) did not until now exist at Nicole Fahri, whose founder worked with different teams.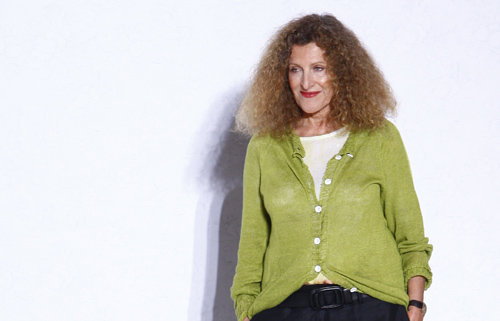 Nicole Fahri created her own label thirty years ago in London / Photo: Pixel Formula
The company, established thirty years ago this year, was originally part of the
French Connection
distribution group, which sold it in 2010 to OpenGate Capital, who then withdrew two years later and sold it to another investment fund, Kelso Place, in January 2012. The label's founder owns a non-negligible stake in the company's capital, according to the brand's press statement.
Copyright © 2023 FashionNetwork.com All rights reserved.